Wood Flooring Dealers:
Great Lakes, Downey, Abbott Park, North Chicago
See all of the flooring stores near Great Lakes IL that will assist you in selecting the perfect wood flooring! Most store are full service dealers that carry all types of flooring. You can also determine if each store in offers wood flooring installation, repair and cleaning! Our selection of wood flooring offers the perfect combination of beauty, maintenance and durability. With hundreds of unique colors and patterns, you are sure to find the perfect look to coordinate with your decor.
Home Owners Bargain Outlet
Home Owners Bargain Outlet
2650 Belvidere Road
Waukegan
,
IL
60085
847-263-1612

4 miles from great lakes, IL
---
---
Major Wood Flooring Brands:
Shaw Hardwoods Flooring
Wood Flooring Products:
Engineered Wood Flooring, Solid Plank Flooring
---
Clark Interiors Inc
Clark Interiors Inc
1003 North Avenue
Waukegan
,
IL
60085
847-336-0200

4 miles from great lakes, IL
---
---
Major Wood Flooring Brands:
Armstrong Hardwood Flooring
Wood Flooring Products:
Distressed Wood Flooring, Hardwood Flooring, Parquet Flooring, Parquet Flooring, Wood Flooring
---
Libertyville Tile & Carpet Ltd
Libertyville Tile & Carpet Ltd
550 West Peterson
Libertyville
,
IL
60048
847-362-8500

5 miles from great lakes, IL
---
---
Major Wood Flooring Brands:
Armstrong Hardwood Flooring
Wood Flooring Products:
Distressed Wood Flooring, Hardwood Flooring, Parquet Flooring, Parquet Flooring, Wood Flooring

---
Sayner Flooring Sense
Sayner Flooring Sense
281 Peterson Road
Libertyville
,
IL
60048
847-362-4432

5 miles from great lakes, IL
---
---
Major Wood Flooring Brands:
Armstrong Hardwood Flooring
Wood Flooring Products:
Distressed Wood Flooring, Hardwood Flooring, Parquet Flooring, Parquet Flooring, Wood Flooring
---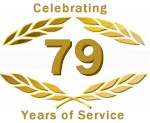 Susman Linoleum & Rug Company
Susman Linoleum & Rug Company
3500 Grand Avenue
Gurnee
,
IL
60031
847-662-3330

6 miles from great lakes, IL
---
Tuesday: 8:00am-6:00pm cst
---
Major Wood Flooring Brands:
Bruce Hardwood Flooring, Kährs Hardwood Flooring, Vintage Prefinished Hardwood Flooring, Shaw Hardwoods Flooring, Mannington Hardwood Flooring, Hartco® Wood Flooring, Mullican Hardwood Flooring, Armstrong Hardwood Flooring, NobleHouse Floors, Harris Wood® Floors, Mohawk Hardwood Flooring
Wood Flooring Products:
Corners and Inlays, Custom Wood Floors, Distressed Wood Flooring, Engineered Plank Flooring, Engineered Wood Flooring, Exotic Hardwood Flooring, Hand Scraped Wood Floors, Hardwood Flooring, Parquet Flooring, Parquet Flooring, Prefinished Engineered Plank, Prefinished Solid Plank, Solid Plank Flooring, Trims and Moldings, Unfinished Engineered Plank, Unfinished Solid Plank, Vinyl Bonded, Wide Plank Flooring, Wood Flooring, Wood Tile
---
---
Learn More:
Flooring
:
Area Rugs
:
Carpeting
:
Ceramic / Porcelain Flooring
:
Laminate Flooring
:
Specialty Floors
:
Vinyl / Resilient Flooring
:
Wood Flooring
:
Iskalis Interiors
Iskalis Interiors
4437 Old Grand Avenue
Gurnee
,
IL
60031
847-662-7900

6 miles from great lakes, IL
---
---
Major Wood Flooring Brands:
Armstrong Hardwood Flooring
Wood Flooring Products:
Distressed Wood Flooring, Engineered Plank Flooring, Hardwood Flooring, Parquet Flooring, Parquet Flooring, Prefinished Solid Plank, Wood Flooring
---
American Floor Show
American Floor Show
4437 West Grand Avenue
Gurnee
,
IL
60031
847-662-7900

6 miles from great lakes, IL
---
---
Major Wood Flooring Brands:
Mannington Hardwood Flooring
Wood Flooring Products:
Engineered Plank Flooring, Wood Flooring
---
Floorwerks
Floorwerks
4236 North Arlington Heights
Arlington Hights
,
IL
60040
847-222-0020

7 miles from great lakes, IL
---
---
Major Wood Flooring Brands:
Armstrong Hardwood Flooring
Wood Flooring Products:
Distressed Wood Flooring, Hardwood Flooring, Parquet Flooring, Parquet Flooring, Wood Flooring

---
Zanotti Frank Tile Co Inc
Zanotti Frank Tile Co Inc
6 Walker Avenue
Highwood
,
IL
60040
708-433-3636

7 miles from great lakes, IL
---
---
Major Wood Flooring Brands:
Mannington Hardwood Flooring
Wood Flooring Products:
Engineered Plank Flooring, Wood Flooring
---
Wholesale Carpet Design
Wholesale Carpet Design
195 North Milwaukee Avenue
Vernon Hills
,
IL
60061
847-415-2000

7 miles from great lakes, IL
---
---
Major Wood Flooring Brands:
Shaw Hardwoods Flooring, Somerset Hardwood Flooring, Bruce Hardwood Flooring, Kährs Hardwood Flooring, Mohawk Hardwood Flooring, Natural CORK® Flooring, Armstrong Hardwood Flooring
Wood Flooring Products:
Cork Flooring, Distressed Wood Flooring, Engineered Plank Flooring, Engineered Wood Flooring, Hardwood Flooring, Parquet Flooring, Parquet Flooring, Prefinished Solid Plank, Solid Plank Flooring, Wide Plank Flooring, Wood Flooring

---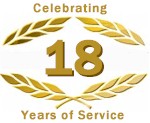 Studio 45 Flooring Gallery
Studio 45 Flooring Gallery
2045 Lake Street / Route 45
Mundelein
,
IL
60060
847-949-5058

8 miles from great lakes, IL
---
---
Major Wood Flooring Brands:
Shaw Hardwoods Flooring, Hartco® Wood Flooring, Kährs Hardwood Flooring, Harris Wood® Floors, Mannington Hardwood Flooring, Karelia Wood Floors, LM Hardwood Flooring, Viking Hardwood Flooring, Somerset Hardwood Flooring, Scandian Wood Floors
Wood Flooring Products:
Bamboo Flooring, Engineered Plank Flooring, Engineered Wood Flooring, Solid Plank Flooring, Wide Plank Flooring, Wood Flooring

---