Wood Flooring Dealers:
Clarkesville, Demorest, Habersham, Lakemont
See all of the flooring stores near Turnerville GA that will assist you in selecting the perfect wood flooring! Most store are full service dealers that carry all types of flooring. You can also determine if each store in offers wood flooring installation, repair and cleaning! Our selection of wood flooring offers the perfect combination of beauty, maintenance and durability. With hundreds of unique colors and patterns, you are sure to find the perfect look to coordinate with your decor.
North Georgia Floors & Interiors
North Georgia Floors & Interiors
470 Monroe Street
Clarksville
,
GA
30523
706-754-4329

4 miles from turnerville, GA
---
---
Major Wood Flooring Brands:
Bruce Hardwood Flooring, Shaw Hardwoods Flooring, Zickgraf Hardwood Flooring, Mullican Hardwood Flooring, Forests Accent® Wood Floors, UA Wood Floors, Armstrong Hardwood Flooring, Versini Hardwood Floors
Wood Flooring Products:
Distressed Wood Flooring, Engineered Plank Flooring, Exotic Hardwood Flooring, Hand Scraped Wood Floors, Hardwood Flooring, Prefinished Engineered Plank, Prefinished Solid Plank, Solid Plank Flooring, Unfinished Engineered Plank, Unfinished Solid Plank, Wood Flooring
---
Patterson Carpet
Patterson Carpet
57 West Savannah Street
Clayton
,
GA
30525
706-782-4706

14 miles from turnerville, GA
---
---
Wood Flooring Products:
Engineered Plank Flooring, Prefinished Solid Plank, Wood Flooring
---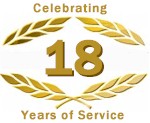 A Southern Tradition Ceramic Tile LLC
A Southern Tradition Ceramic Tile LLC
1580 Highway 441 North
Clayton
,
Ga
30525
706-212-2801

14 miles from turnerville, GA
---
---
Major Wood Flooring Brands:
Shaw Hardwoods Flooring, Bruce Hardwood Flooring, Anderson® EnCore Plus®, LM Hardwood Flooring
Wood Flooring Products:
Engineered Wood Flooring, Solid Plank Flooring, Wood Flooring
---
The Carpet Store
The Carpet Store
847 South Main Street
Cleveland
,
GA
30528
706-865-5088

16 miles from turnerville, GA
---
---
Major Wood Flooring Brands:
Bruce Hardwood Flooring
Wood Flooring Products:
Wood Flooring

---

Anderson Carpet One Floor & Home
Anderson Carpet One Floor & Home
232 Anderson Circle
Alto
,
GA
30510
864-224-9719

18 miles from turnerville, GA
---
---
Major Wood Flooring Brands:
Bruce Hardwood Flooring, Hartco® Wood Flooring, Kentucky Wood Floors, Nydree Flooring
---
Fantasy Carpets
Fantasy Carpets
245 Big Sky Drive
Hiawassee
,
GA
30546
706-994-3285

18 miles from turnerville, GA
---
---
Wood Flooring Products:
Engineered Plank Flooring, Prefinished Solid Plank, Wood Flooring

---
Mountain Interiors
Mountain Interiors
180 North Main Street
Hiwassee
,
GA
30546
706-896-1891

18 miles from turnerville, GA
---
---
Wood Flooring Products:
Engineered Plank Flooring, Prefinished Solid Plank, Wood Flooring
---

Cash's Floorcovering
Cash's Floorcovering
5129 Highway 17
Eastanollee
,
GA
30538
706-779-0288

20 miles from turnerville, GA
---
---
Major Wood Flooring Brands:
Anderson® Hardwood Floors, Wicanders® Cork Flooring, Armstrong Hardwood Flooring, Teragren Bamboo Flooring, DuChateau Hardwood Floors, Bella Cera Hardwood Floors, IndusParquet Exotic Hardwood Floors, Wellmade Bamboo Floors, Mirage Hardwood Floors, Bruce Hardwood Flooring, WECork Flooring

---
Floor Coverings Of Toccoa
Floor Coverings Of Toccoa
5129 Highway 17
Eastanollee
,
GA,
30538
706-886-3181

20 miles from turnerville, GA
---
---
Major Wood Flooring Brands:
Shaw Hardwoods Flooring, Mohawk Hardwood Flooring, Mannington Hardwood Flooring
Wood Flooring Products:
Engineered Plank Flooring, Engineered Wood Flooring, Solid Plank Flooring, Wood Flooring

---
Leon's Floor & Wall Covering Inc
Leon's Floor & Wall Covering Inc
568 Murphy Highway
Blairsville
,
GA
30514
706-745-9433

27 miles from turnerville, GA
---
Friday: 9:00am-5:00pm est
---
Major Wood Flooring Brands:
Shaw Hardwoods Flooring
Wood Flooring Products:
Engineered Plank Flooring, Prefinished Solid Plank, Wood Flooring
---
Donnies Hardwood & Carpet
Donnies Hardwood & Carpet
16 Wayne Brooks Lane
Hayesville
,
NC
28904
828-389-1014

28 miles from turnerville, GA
---
---
Major Wood Flooring Brands:
Shaw Hardwoods Flooring, Somerset Hardwood Flooring, LM Hardwood Flooring, Armstrong Hardwood Flooring, Harris Wood® Floors, Mirage Hardwood Floors, Bruce Hardwood Flooring, Hartco® Wood Flooring
Wood Flooring Products:
Distressed Wood Flooring, Hardwood Flooring, Wide Plank Flooring, Wood Flooring
---