Tile Flooring Dealers:
Mount Airy, Cornelia, Baldwin, Clarkesville
See all of the flooring stores near Mount Airy GA that will assist you in selecting the perfect tile flooring! Most store are full service dealers that carry all types of flooring. You can also determine if each store in offers tile flooring installation, repair and cleaning! Our selection of ceramic tile flooring offers the perfect combination of beauty, maintenance and durability. With hundreds of unique colors and patterns, you are sure to find the perfect look to coordinate with your decor.
North Georgia Floors & Interiors
North Georgia Floors & Interiors
470 Monroe Street
Clarksville
,
GA
30523
706-754-4329

5 miles from mount airy, GA
---
---
Major Ceramic/Porcelain Brands:
American Olean® Tile, InterCeramic® USA Tile, Emser Tile , StonePeak Porcelain Tile
Tile Flooring Products:
Bathroom Tile, Ceramic Tile, Decorative Tile, Kitchen Tile, Mosaic Tile, Mosaic Tile (glass), Mosaic Tile (glazed), Porcelain Tile, Spa and Pool Tile
---

Cash's Floorcovering
Cash's Floorcovering
5129 Highway 17
Eastanollee
,
GA
30538
706-779-0288

12 miles from mount airy, GA
---
---
Major Ceramic/Porcelain Brands:
InterCeramic® USA Tile, Marazzi Tile USA, Emilceramica, Avaire Floors , American Olean® Tile, Crossville Porcelain Tile

---

Anderson Carpet One Floor & Home
Anderson Carpet One Floor & Home
232 Anderson Circle
Alto
,
GA
30510
864-224-9719

12 miles from mount airy, GA
---
---
Major Ceramic/Porcelain Brands:
Florida Tile, Casa Italia Tile
Tile Flooring Products:
Bathroom Tile, Ceramic Tile, Kitchen Tile, Mosaic Tile (glass), Porcelain Tile, Spa and Pool Tile
---
The Carpet Store
The Carpet Store
847 South Main Street
Cleveland
,
GA
30528
706-865-5088

19 miles from mount airy, GA
---
---
Major Ceramic/Porcelain Brands:
Shaw Tile Flooring
Tile Flooring Products:
Ceramic Tile, Decorative Tile, Kitchen Tile

---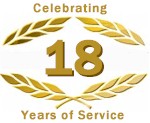 A Southern Tradition Ceramic Tile LLC
A Southern Tradition Ceramic Tile LLC
1580 Highway 441 North
Clayton
,
Ga
30525
706-212-2801

21 miles from mount airy, GA
---
---
Major Ceramic/Porcelain Brands:
Shaw Tile Flooring, Florida Tile, Crossville Porcelain Tile, Casa Italia Tile, InterCeramic® USA Tile, American Olean® Tile, Questech Tile, Happy Floors Tile, Marazzi Tile USA
Tile Flooring Products:
Bathroom Tile, Ceramic Tile, Decorative Tile, Floor Tile (glazed), Kitchen Tile, Mosaic Tile, Mosaic Tile (glass), Mosaic Tile (glazed), Porcelain Tile, Spa and Pool Tile
---
Budget Carpet Outlet Inc
Budget Carpet Outlet Inc
684 Main Street
Gainesville
,
GA
30501
770-287-8463

27 miles from mount airy, GA
---
---
Major Ceramic/Porcelain Brands:
Florida Tile
Tile Flooring Products:
Bathroom Tile, Ceramic Tile, Kitchen Tile, Mosaic Tile (glass), Porcelain Tile, Spa and Pool Tile
---
Mountain Interiors
Mountain Interiors
180 North Main Street
Hiwassee
,
GA
30546
706-896-1891

28 miles from mount airy, GA
---
---
Tile Flooring Products:
Bathroom Tile, Ceramic Tile, Kitchen Tile, Mosaic Tile (glass), Porcelain Tile
---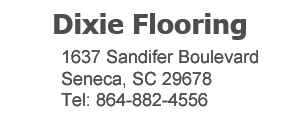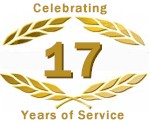 Dixie Flooring
Dixie Flooring
1637 Sandifer Boulevard
Seneca
,
SC
29678
864-882-4556

31 miles from mount airy, GA
---
---
Major Ceramic/Porcelain Brands:
Shaw Tile Flooring
Tile Flooring Products:
Bathroom Tile, Borders and Medallions, Ceramic Tile, Decorative Tile, Floor Tile (glazed), Kitchen Tile, Mexican Tile (Saltillo), Mosaic Tile (glass), Porcelain Tile
---

Floor Store & Decorating Center
Floor Store & Decorating Center
111 West North 1st Street
Seneca
,
SC
29678
864-882-8010

31 miles from mount airy, GA
---
---
Tile Flooring Products:
Bathroom Tile, Ceramic Tile, Kitchen Tile, Mosaic Tile (glass), Porcelain Tile, Spa and Pool Tile
---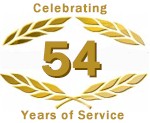 Bowers Flooring Co
Bowers Flooring Co
7 South Forest Avenue
Hartwell
,
GA
30643
706-376-5346

33 miles from mount airy, GA
---
---
Major Ceramic/Porcelain Brands:
Shaw Tile Flooring, Casa Italia Tile, Florida Tile
Tile Flooring Products:
Bathroom Tile, Ceramic Tile, Decorative Tile, Kitchen Tile, Mosaic Tile (glass), Spa and Pool Tile
---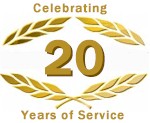 Hartwell Flooring Center
Hartwell Flooring Center
1181 East Franklin Street
Hartwell
,
GA
30643
706-377-2971

33 miles from mount airy, GA
---
---
Major Ceramic/Porcelain Brands:
American Olean® Tile
Tile Flooring Products:
Bathroom Tile, Ceramic Tile, Decorative Tile, Kitchen Tile, Mosaic Tile, Mosaic Tile (glass), Mosaic Tile (glazed), Porcelain Tile, Spa and Pool Tile
---
---
Narrow Your Focus for a Particular Brand of Ceramic/Porcelain
---
Narrow Your Focus for a Particular Product Type of Ceramic/Porcelain