Vinyl Flooring Dealers:
Martin, Fair Play, Eastanollee, Lavonia
See all of the flooring stores near Martin GA that will assist you in selecting the perfect vinyl flooring! Most store are full service dealers that carry all types of flooring. You can also determine if each store in offers vinyl flooring installation, repair and cleaning! Our selection of vinyl sheet flooring offers the perfect combination of beauty, maintenance and durability. With hundreds of unique colors and patterns, you are sure to find the perfect look to coordinate with your decor.
Floor Coverings Of Toccoa
Floor Coverings Of Toccoa
5129 Highway 17
Eastanollee
,
GA,
30538
706-886-3181

6 miles from martin, GA
---
---
Major Vinyl/Resilient Brands:
Domco Vinyl Flooring, Nafco Vinyl Flooring, Johnsonite® Commerical Flooring, Azrock Solid Vinyl Tile
Vinyl Flooring Products:
Cove Base (rubber), Resilient and Vinyl Flooring, Rubber Flooring

---

Cash's Floorcovering
Cash's Floorcovering
5129 Highway 17
Eastanollee
,
GA
30538
706-779-0288

6 miles from martin, GA
---
---
Major Vinyl/Resilient Brands:
Tarkett Resilient Flooring, Armstrong Sheet Vinyl Floors, Metroflor Resilient Flooring

---
Carpet Center
Carpet Center
1815 Gerrand Road
Lavonia
,
GA
30553
706-356-4309

7 miles from martin, GA
---
---
Major Vinyl/Resilient Brands:
Tarkett Resilient Flooring, Tarkett FiberFloor
---
Connie's Carpets
Connie's Carpets
828 East Main Street
Lavonia
,
GA
30553
706-356-4621

7 miles from martin, GA
---
---
Major Vinyl/Resilient Brands:
Tarkett Resilient Flooring, Tarkett FiberFloor
---
Blue Ridge Carpet Connection
Blue Ridge Carpet Connection
1535 Blue Ridge Boulevard
Seneca
,
SC
29672
864-885-0667

14 miles from martin, GA
---
---
Major Vinyl/Resilient Brands:
Tarkett Resilient Flooring, Tarkett FiberFloor
---

Floor Store & Decorating Center
Floor Store & Decorating Center
111 West North 1st Street
Seneca
,
SC
29678
864-882-8010

15 miles from martin, GA
---
---
Major Vinyl/Resilient Brands:
Tarkett Resilient Flooring, Congoleum® Vinyl Flooring, Tarkett FiberFloor
---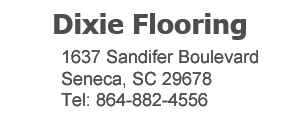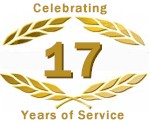 Dixie Flooring
Dixie Flooring
1637 Sandifer Boulevard
Seneca
,
SC
29678
864-882-4556

15 miles from martin, GA
---
---
Major Vinyl/Resilient Brands:
Domco Vinyl Flooring, Nafco Vinyl Flooring, Tarkett Resilient Flooring, Johnsonite® Commerical Flooring, Azrock VCT Tile, Tarkett FiberFloor
Vinyl Flooring Products:
Cove Base (rubber), Cove Base (vinyl), Linoleum Flooring, Resilient and Vinyl Flooring, Rubber Flooring, Vinyl Composition Tile (VCT)
---
Fine Designs
Fine Designs
1451 West Main Street
West Union
,
SC
29696
864-638-5163

17 miles from martin, GA
---
---
Major Vinyl/Resilient Brands:
Tarkett Resilient Flooring, Tarkett FiberFloor
---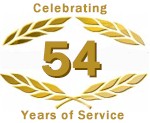 Bowers Flooring Co
Bowers Flooring Co
7 South Forest Avenue
Hartwell
,
GA
30643
706-376-5346

17 miles from martin, GA
---
---
Major Vinyl/Resilient Brands:
Tarkett Resilient Flooring, Armstrong Sheet Vinyl Floors, Congoleum® Vinyl Flooring, Armstrong Vinyl Tile, Tarkett FiberFloor
Vinyl Flooring Products:
Resilient and Vinyl Flooring
---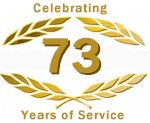 Habersham Hardware & Home Center
Habersham Hardware & Home Center
214 Front Street
Cornelia
,
GA
30531
706-778-2224

21 miles from martin, GA
---
---
Major Vinyl/Resilient Brands:
Tarkett FiberFloor
---
The Flooring Center
The Flooring Center
3319 Highway 24
Anderson
,
SC
29626
864-964-0046

23 miles from martin, GA
---
---
Major Vinyl/Resilient Brands:
Nafco Vinyl Flooring, Tarkett Resilient Flooring, Tarkett FiberFloor
---
---
Narrow Your Focus for a Particular Brand of Vinyl/Resilient
---
Narrow Your Focus for a Particular Product Type of Vinyl/Resilient