Tile Flooring Dealers:
Black Creek, Ellabell, Nevils, Pembroke
See all of the flooring stores near Ellabell GA that will assist you in selecting the perfect tile flooring! Most store are full service dealers that carry all types of flooring. You can also determine if each store in offers tile flooring installation, repair and cleaning! Our selection of ceramic tile flooring offers the perfect combination of beauty, maintenance and durability. With hundreds of unique colors and patterns, you are sure to find the perfect look to coordinate with your decor.
Direct 2U Discount Flooring
Direct 2U Discount Flooring
124 Eason Drive
Pooler
,
GA
31322
912-964-4446

14 miles from ellabell, GA
---
---
Tile Flooring Products:
Bathroom Tile, Ceramic Tile, Kitchen Tile, Mosaic Tile (glass), Porcelain Tile, Spa and Pool Tile
---
Savannah Floor Covering
Savannah Floor Covering
1215 US Highway 80 E.
Pooler
,
GA
31322
912-330-7213

14 miles from ellabell, GA
---
---
Major Ceramic/Porcelain Brands:
Shaw Tile Flooring, Mannington Porcelain Tile, Mohawk Ceramic Tile, Marazzi Tile USA
Tile Flooring Products:
Bathroom Tile, Ceramic Tile, Decorative Tile, Kitchen Tile
---
Phillips Flooring Center
Phillips Flooring Center
109 Commercial Drive
Rincon
,
GA
31326
912-826-6872

17 miles from ellabell, GA
---
---
Tile Flooring Products:
Bathroom Tile, Ceramic Tile, Kitchen Tile, Mosaic Tile (glass), Porcelain Tile
---

ProSource of Savannah
ProSource of Savannah
167 Knowlton Way
Savannah
,
GA
31407
912-330-9947

18 miles from ellabell, GA
---
---
Tile Flooring Products:
Bathroom Tile, Ceramic Tile, Kitchen Tile, Mosaic Tile (glass), Porcelain Tile
---
Miller Ceramics
Miller Ceramics
5975 Ogeechee Road
Savannah
,
GA
31419
912-373-8960

21 miles from ellabell, GA
---
---
Major Ceramic/Porcelain Brands:
Shaw Tile Flooring, American Olean® Tile, Crossville Porcelain Tile, Mohawk Ceramic Tile, Jeffrey Court Tile
Tile Flooring Products:
Bathroom Tile, Ceramic Tile, Decorative Tile, Kitchen Tile, Mosaic Tile, Mosaic Tile (glass), Mosaic Tile (glazed), Porcelain Tile, Spa and Pool Tile
---
Fine Southern Flooring
Fine Southern Flooring
6009 Ogeechee Road
Savannah
,
GA
31419
912-925-7806

21 miles from ellabell, GA
---
---
Tile Flooring Products:
Bathroom Tile, Ceramic Tile, Kitchen Tile, Mosaic Tile (glass), Porcelain Tile, Spa and Pool Tile
---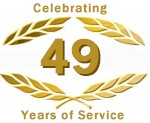 Coastal Floor Covering
Coastal Floor Covering
6011 Ogeechee Road
SAVANNAH
,
GA
31419
912-925-1040

21 miles from ellabell, GA
---
---
Major Ceramic/Porcelain Brands:
Shaw Tile Flooring, American Olean® Tile, InterCeramic® USA Tile, Marazzi Tile USA, Mannington Porcelain Tile, Happy Floors Tile, Megatrade Ceramic Tile, Cerdomus Ceramiche
Tile Flooring Products:
Bathroom Tile, Borders and Medallions, Ceramic Tile, Custom Tiles, Decorative Tile, Floor Tile (glazed), Floor Tile (unglazed), Hard Surface and Tile and Stone, Kitchen Tile, Mexican Tile (Saltillo), Mosaic Tile, Mosaic Tile (glass), Mosaic Tile (glazed), Porcelain Tile, Spa and Pool Tile, Terra Cotta Floor Tile
---
Eckard's Flooring Design Center
Eckard's Flooring Design Center
29 Echols Street
Savannah
,
GA
31405
912-355-6224

22 miles from ellabell, GA
---
---
Tile Flooring Products:
Bathroom Tile, Ceramic Tile, Kitchen Tile, Mosaic Tile (glass), Porcelain Tile, Spa and Pool Tile
---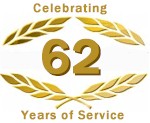 Garden State Tile
Garden State Tile
2500 Abercorn Street
Savannah
,
GA
31401
912-234-1122

23 miles from ellabell, GA
---
---
Major Ceramic/Porcelain Brands:
Florida Tile
Tile Flooring Products:
Bathroom Tile, Ceramic Tile, Kitchen Tile

---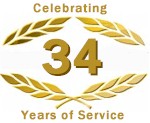 Carpet Store Plus
Carpet Store Plus
9366 West Ford Avenue
Richmond Hill
,
GA
31324
912-756-6868

23 miles from ellabell, GA
---
---
Major Ceramic/Porcelain Brands:
American Olean® Tile, Crossville Porcelain Tile, InterCeramic® USA Tile, Marazzi Tile USA, Mannington Porcelain Tile, Happy Floors Tile, Mohawk Ceramic Tile, Shaw Tile Flooring
Tile Flooring Products:
Bathroom Tile, Ceramic Tile, Decorative Tile, Kitchen Tile, Mosaic Tile, Mosaic Tile (glass), Mosaic Tile (glazed), Porcelain Tile, Spa and Pool Tile
---
K C Tiles Inc
K C Tiles Inc
1427-a West Ogelthorpe Hwy
Hinesville
,
GA
31313
912-368-7879

23 miles from ellabell, GA
---
---
Tile Flooring Products:
Bathroom Tile, Ceramic Tile, Kitchen Tile, Mosaic Tile (glass), Porcelain Tile, Spa and Pool Tile

---
---
Narrow Your Focus for a Particular Brand of Natural Stone Floors
---
Narrow Your Focus for a Particular Product Type of Natural Stone Floors