Area Rugs Dealers:
Crandall, Kennesaw, Cisco, Oldfort
See all of the flooring stores near Crandall GA that will assist you in selecting the perfect area rugs! Most store are full service dealers that carry all types of flooring. You can also determine if each store in offers area rugs installation, repair and cleaning! Our selection of area rugs offers the perfect combination of beauty, maintenance and durability. With hundreds of unique colors and patterns, you are sure to find the perfect look to coordinate with your decor.
Absolute Wholesale Flooring
Absolute Wholesale Flooring
P.O. Box 1572
Dalton
,
Ga.
30722
1-877-226-0517

16 miles from crandall, GA
---
---
Major Area Rugs Brands:
Capel Rugs, Oriental Weavers Rugs, Nourison Area Rugs, Fabrica Rugs
Area Rugs Products:
Accent Rugs, Animal Print and Wildlife Rugs, Area Rugs, Bordered Area Rugs, Botanicals and Florals Rugs, Braided Rugs, Flat Woven, Hand-Carved Rugs, Hand-Made Rugs, Hand-Tufted Rugs, Hooked Rugs, Juvenile and Kid Rugs, Kitchen Rugs, Machine Made Rugs, Modern and Contemporary Rugs, Natural Fiber Rugs, Oriental Rugs, Persian Rugs, Rug Runners, Shag Rugs, Southwestern Rugs, Throw and Scatter Rugs, Traditional Rugs, Transitional Rugs, Tribal Rugs, Wool Rugs
---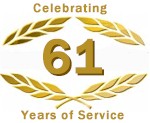 Myers Carpet Company
Myers Carpet Company
3096 North Doug Gap Road
Dalton
,
GA
30722
706-277-4053

16 miles from crandall, GA
---
---
Major Area Rugs Brands:
Couristan Rugs, Nourison Area Rugs, Fibreworks® Rugs, Design Materials
Area Rugs Products:
Accent Rugs, Anatolian Rugs, Animal Print and Wildlife Rugs, Area Rugs, Botanicals and Florals Rugs, Coir Rugs, Flat Woven, Hand-Tufted Rugs, Jute Rugs, Leather Rugs, Modern and Contemporary Rugs, Motifs and Novelty Rugs, Natural Fiber Rugs, Persian Rugs, Rug Runners, Sea Grass Rugs, Sisal Rugs, Traditional Rugs, Transitional Rugs, Tribal Rugs, Wiltons Rugs, Wool Rugs
---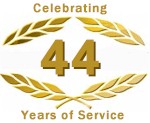 Caldwell Carpet Inc
Caldwell Carpet Inc
2013 South Dixie Highway
Dalton
,
GA
30720
706-278-4353

17 miles from crandall, GA
---
---
Major Area Rugs Brands:
Couristan Rugs, Masland Rugs, Kathy Ireland™ Rugs, Louis De Poortere Rugs, Surya Rugs, Milliken Rugs
Area Rugs Products:
Anatolian Rugs, Animal Print and Wildlife Rugs, Area Rugs, Axminster Rugs, Botanicals and Florals Rugs, Braided Rugs, Coastal Rugs, Custom Rugs, European and Aubusson Rugs, Flat Woven, Hand-Carved Rugs, Hand-Made Rugs, Hand-Tufted Rugs, Hooked Rugs, Indoor-Outdoor Rugs, Jute Rugs, Juvenile and Kid Rugs, Leather Rugs, Machine Made Rugs, Modern and Contemporary Rugs, Motifs and Novelty Rugs, Natural Fiber Rugs, Oriental Rugs, Printed Rugs, Rug Runners, Sea Grass Rugs, Sisal Rugs, Traditional Rugs, Transitional Rugs, Wiltons Rugs, Wool Rugs
---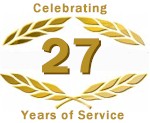 Carpet Express
Carpet Express
915 Market Street
Dalton
,
GA
30720
800-922-5582

17 miles from crandall, GA
---
---
Major Area Rugs Brands:
Karastan Rugs, 828 International Trading, Kathy Ireland™ Rugs, Balta Rugs, KAS Rugs, Majestic Rugs, Mohawk Home, Kaleen Area Rugs, Couristan Rugs, Momeni Rugs, Oriental Weavers Rugs, Nourison Area Rugs
Area Rugs Products:
Accent Rugs, Anatolian Rugs, Animal Print and Wildlife Rugs, Area Rugs, Bath Rugs, Botanicals and Florals Rugs, Coir Rugs, European and Aubusson Rugs, Flat Woven, Hand-Carved Rugs, Hand-Made Rugs, Hand-Tufted Rugs, Hooked Rugs, Indoor-Outdoor Rugs, Jute Rugs, Juvenile and Kid Rugs, Kitchen Rugs, Machine Made Rugs, Modern and Contemporary Rugs, Moroccan Rugs, Motifs and Novelty Rugs, Natural Fiber Rugs, Persian Rugs, Round Rugs, Rug Runners, Shag Rugs, Sisal Rugs, Throw and Scatter Rugs, Tibetan and Nepalese, Traditional Rugs, Transitional Rugs, Tribal Rugs, Wool Rugs
---
American Carpet Wholesalers
American Carpet Wholesalers
2317 Chattanooga Road
Dalton
,
GA
30720
706-226-6048

17 miles from crandall, GA
---
---
Major Area Rugs Brands:
Couristan Rugs, Nourison Area Rugs
Area Rugs Products:
Accent Rugs, Anatolian Rugs, Animal Print and Wildlife Rugs, Area Rugs, Botanicals and Florals Rugs, Modern and Contemporary Rugs, Motifs and Novelty Rugs, Persian Rugs, Rug Runners, Sisal Rugs, Traditional Rugs, Transitional Rugs, Tribal Rugs, Wool Rugs
---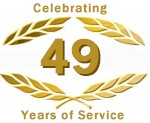 Britton Carpet Alley
Britton Carpet Alley
3198 Dug Gap Road Sw
Dalton
,
GA
30720
706-277-3913

17 miles from crandall, GA
---
---
Major Area Rugs Brands:
Surya Rugs
Area Rugs Products:
Animal Print and Wildlife Rugs, Area Rugs, Braided Rugs, Coastal Rugs, Flat Woven, Hand-Carved Rugs, Hand-Tufted Rugs, Hooked Rugs, Indoor-Outdoor Rugs, Jute Rugs, Juvenile and Kid Rugs, Leather Rugs, Machine Made Rugs, Modern and Contemporary Rugs, Natural Fiber Rugs, Printed Rugs, Sea Grass Rugs, Sisal Rugs, Transitional Rugs, Wool Rugs
---
MYERS CARPET AND FLOORING CENTER
MYERS CARPET AND FLOORING CENTER
3096 North Dug Gap Road
Dalton
,
GA
30720
706-277-4053

17 miles from crandall, GA
---
---
Major Area Rugs Brands:
Nourison Area Rugs, Fibreworks® Rugs, Masland Rugs, Karastan Rugs
Area Rugs Products:
Accent Rugs, Animal Print and Wildlife Rugs, Area Rugs, Botanicals and Florals Rugs, Coir Rugs, Custom Rugs, Hand-Carved Rugs, Jute Rugs, Leather Rugs, Modern and Contemporary Rugs, Natural Fiber Rugs, Persian Rugs, Round Rugs, Rug Runners, Sea Grass Rugs, Shag Rugs, Sisal Rugs, Traditional Rugs, Transitional Rugs, Tribal Rugs, Wool Rugs
---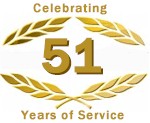 Carpet Wholesale Outlet
Carpet Wholesale Outlet
712 North Varnell Road
Tunnel Hill
,
GA
30755
706-673-2112

17 miles from crandall, GA
---
---
Major Area Rugs Brands:
KAS Rugs, Orian Rugs, Feizy® Rugs, Jaunty Rugs, Kaleen Area Rugs, Jaipur Living, Loloi Rugs , Capel Rugs, Couristan Rugs, Momeni Rugs, Oriental Weavers Rugs, Nourison Area Rugs
Area Rugs Products:
Accent Rugs, African Rugs, Anatolian Rugs, Animal Print and Wildlife Rugs, Area Rugs, Bordered Area Rugs, Botanicals and Florals Rugs, Braided Rugs, European and Aubusson Rugs, Flat Woven, Hand-Carved Rugs, Hand-Made Rugs, Hand-Tufted Rugs, Hooked Rugs, Indian (India) Rugs, Indoor-Outdoor Rugs, Jute Rugs, Juvenile and Kid Rugs, Kitchen Rugs, Lodge Rugs, Machine Made Rugs, Modern and Contemporary Rugs, Moroccan Rugs, Motifs and Novelty Rugs, Natural Fiber Rugs, Oriental Rugs, Pakistan Rugs, Persian Rugs, Round Rugs, Rug Runners, Shag Rugs, Sisal Rugs, Southwestern Rugs, Throw and Scatter Rugs, Tibetan and Nepalese, Traditional Rugs, Transitional Rugs, Tribal Rugs, Wool Rugs
---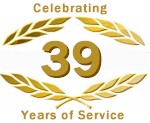 Sun Mills Outlet-Ringgold Inc
Sun Mills Outlet-Ringgold Inc
923 Industrial Boulevard
Ringgold
,
GA
30736
706-935-5525

22 miles from crandall, GA
---
---
Major Area Rugs Brands:
Couristan Rugs, Anglo Oriental Rugs, Louis De Poortere Rugs, Fibreworks® Rugs, Nourison Area Rugs, Radici Rugs, Design Materials
Area Rugs Products:
Accent Rugs, Anatolian Rugs, Animal Print and Wildlife Rugs, Area Rugs, Botanicals and Florals Rugs, Coir Rugs, Flat Woven, Hand-Tufted Rugs, Jute Rugs, Leather Rugs, Modern and Contemporary Rugs, Motifs and Novelty Rugs, Natural Fiber Rugs, Persian Rugs, Rug Runners, Sea Grass Rugs, Sisal Rugs, Traditional Rugs, Transitional Rugs, Tribal Rugs, Wiltons Rugs, Wool Rugs
---
Big Jim's Floors
Big Jim's Floors
1222 Windy Ridge Road
Blue Ridge
,
GA
30513
706-632-7664

24 miles from crandall, GA
---
---
Major Area Rugs Brands:
Mohawk Home
Area Rugs Products:
Accent Rugs, Animal Print and Wildlife Rugs, Area Rugs, Bath Rugs, Botanicals and Florals Rugs, Coir Rugs, Indoor-Outdoor Rugs, Kitchen Rugs, Machine Made Rugs, Modern and Contemporary Rugs, Motifs and Novelty Rugs, Persian Rugs, Round Rugs, Rug Runners, Throw and Scatter Rugs, Traditional Rugs
---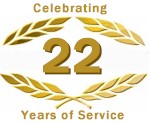 Choo Choo Carpets & Floor Coverings Inc
Choo Choo Carpets & Floor Coverings Inc
665 Overbridge Lane
Chattanooga
,
TN
37405
423-265-5566

32 miles from crandall, GA
---
---
Major Area Rugs Brands:
Masland Rugs, Fibreworks® Rugs, Radici Rugs
Area Rugs Products:
Accent Rugs, Animal Print and Wildlife Rugs, Area Rugs, Botanicals and Florals Rugs, Coir Rugs, Custom Rugs, Hand-Carved Rugs, Jute Rugs, Leather Rugs, Modern and Contemporary Rugs, Natural Fiber Rugs, Sea Grass Rugs, Sisal Rugs, Wool Rugs
---