Vinyl Flooring Dealers:
Cohutta, Apison, Tunnel Hill, Mcdonald
See all of the flooring stores near Cohutta GA that will assist you in selecting the perfect vinyl flooring! Most store are full service dealers that carry all types of flooring. You can also determine if each store in offers vinyl flooring installation, repair and cleaning! Our selection of vinyl sheet flooring offers the perfect combination of beauty, maintenance and durability. With hundreds of unique colors and patterns, you are sure to find the perfect look to coordinate with your decor.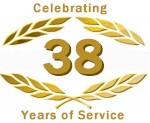 Beaver Carpets Inc
Beaver Carpets Inc
697-a Varnell Road
Tunnel Hill
,
GA
30755
706-673-2366

9 miles from cohutta, GA
---
---
Major Vinyl/Resilient Brands:
Tarkett Sheet Vinyl Flooring, Mannington Vinyl Flooring, Armstrong Vinyl Tile, Tarkett FiberFloor, Flexitec Vinyl Flooring, Armstrong Sheet Vinyl Floors, Congoleum® Vinyl Flooring
Vinyl Flooring Products:
Resilient and Vinyl Flooring
---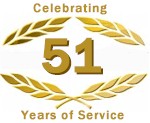 Carpet Wholesale Outlet
Carpet Wholesale Outlet
712 North Varnell Road
Tunnel Hill
,
GA
30755
706-673-2112

9 miles from cohutta, GA
---
---
Major Vinyl/Resilient Brands:
Tarkett Sheet Vinyl Flooring
---
Hanks Carpet
Hanks Carpet
691 North Varnell Road
Tunnel Hill
,
GA
30755
706-673-2410

9 miles from cohutta, GA
---
---
Major Vinyl/Resilient Brands:
Tarkett Sheet Vinyl Flooring, Armstrong Sheet Vinyl Floors, EarthWerks™ Vinyl Flooring, Armstrong Vinyl Tile, Mannington Sobella Flooring, Tarkett FiberFloor, Mannington Vinyl Flooring
Vinyl Flooring Products:
Cushioned Vinyl Flooring, Luxury Vinyl Plank Flooring, Luxury Vinyl Tile, Resilient and Vinyl Flooring, Sheet Vinyl Flooring
---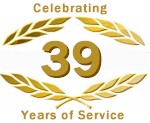 Sun Mills Outlet-Ringgold Inc
Sun Mills Outlet-Ringgold Inc
923 Industrial Boulevard
Ringgold
,
GA
30736
706-935-5525

12 miles from cohutta, GA
---
---
Major Vinyl/Resilient Brands:
Tarkett Sheet Vinyl Flooring, Armstrong Sheet Vinyl Floors, Mannington Vinyl Flooring, Congoleum® Vinyl Flooring, Armstrong Commercial Resilient, Shaw Resilient Flooring
Vinyl Flooring Products:
Luxury Vinyl Plank Flooring, Luxury Vinyl Tile, Resilient and Vinyl Flooring
---
Premier Floor Covering
Premier Floor Covering
PO Box 2646
Dalton
,
GA
30722
888-732-9701

12 miles from cohutta, GA
---
---
Major Vinyl/Resilient Brands:
STAINMASTER® Resilient Flooring, Armstrong Vinyl Tile, Shaw Resilient Flooring, Mannington Vinyl Flooring, Armstrong Sheet Vinyl Floors, Congoleum® Vinyl Flooring
Vinyl Flooring Products:
Luxury Vinyl Plank Flooring, Luxury Vinyl Tile, Resilient and Vinyl Flooring
---
Becklers Carpet Outlet Inc
Becklers Carpet Outlet Inc
3051 North Dug Gap Road SW
Dalton
,
GA
30722
706-277-1151

12 miles from cohutta, GA
---
---
Major Vinyl/Resilient Brands:
Tarkett Sheet Vinyl Flooring, Nafco Vinyl Flooring, Azrock VCT Tile, Johnsonite® Commerical Flooring, Domco Vinyl Flooring, Armstrong Sheet Vinyl Floors
Vinyl Flooring Products:
Cove Base (rubber), Luxury Vinyl Plank Flooring, Luxury Vinyl Tile, Resilient and Vinyl Flooring, Rubber Flooring, Vinyl Composition Tile (VCT)
---
Absolute FlooringUS
Absolute FlooringUS
3338 South Dixie Highway - Showroom and Warehouse
Dalton
,
GA
30720
706-537-7426

12 miles from cohutta, GA
---
---
Major Vinyl/Resilient Brands:
Tarkett Sheet Vinyl Flooring, Armstrong Sheet Vinyl Floors, Congoleum® Vinyl Flooring, Metroflor Resilient Flooring, Mannington Vinyl Flooring, Nafco Vinyl Flooring, Domco Vinyl Flooring
Vinyl Flooring Products:
Resilient and Vinyl Flooring, Sheet Vinyl Flooring, Vinyl Composition Tile (VCT), Waterproof Flooring
---
Carpets Of Dalton
Carpets Of Dalton
3010 Old Dug Gap Road
Dalton
,
GA
30720
706-277-3132

12 miles from cohutta, GA
---
---
Major Vinyl/Resilient Brands:
Tarkett Sheet Vinyl Flooring, Tarkett FiberFloor
Vinyl Flooring Products:
Luxury Vinyl Plank Flooring, Luxury Vinyl Tile
---
Georgia Carpet Industries
Georgia Carpet Industries
3352 South Dug Gap Road
Dalton
,
GA
30720
706-277-2330

12 miles from cohutta, GA
---
---
Major Vinyl/Resilient Brands:
Armstrong Sheet Vinyl Floors, Azrock VCT Tile, Congoleum® Vinyl Flooring, Tarkett Sheet Vinyl Flooring, Mannington Vinyl Flooring, Nafco Vinyl Flooring, Johnsonite® Commerical Flooring, Domco Vinyl Flooring, Tarkett FiberFloor
Vinyl Flooring Products:
Cove Base (rubber), Resilient and Vinyl Flooring, Rubber Flooring, Vinyl Composition Tile (VCT)
---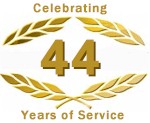 Caldwell Carpet Inc
Caldwell Carpet Inc
2013 South Dixie Highway
Dalton
,
GA
30720
706-278-4353

12 miles from cohutta, GA
---
---
Major Vinyl/Resilient Brands:
Nafco Vinyl Flooring, IVC Vinyl Flooring
Vinyl Flooring Products:
Luxury Vinyl Plank Flooring, Luxury Vinyl Tile
---
American Carpet Wholesalers
American Carpet Wholesalers
2317 Chattanooga Road
Dalton
,
GA
30720
706-226-6048

12 miles from cohutta, GA
---
---
Major Vinyl/Resilient Brands:
Mannington Vinyl Flooring, Tarkett Sheet Vinyl Flooring, Armstrong Sheet Vinyl Floors, Congoleum® Vinyl Flooring, EarthWerks™ Vinyl Flooring, STAINMASTER® Resilient Flooring, Armstrong Vinyl Tile, Shaw Resilient Flooring, Tarkett FiberFloor, Flexitec Vinyl Flooring
Vinyl Flooring Products:
Luxury Vinyl Plank Flooring, Luxury Vinyl Tile, Resilient and Vinyl Flooring
---