Wood Flooring Dealers:
Atlanta, Fort Mcpherson, Avondale Estates, Scottdale
See all of the flooring stores near Atlanta GA that will assist you in selecting the perfect wood flooring! Most store are full service dealers that carry all types of flooring. You can also determine if each store in offers wood flooring installation, repair and cleaning! Our selection of wood flooring offers the perfect combination of beauty, maintenance and durability. With hundreds of unique colors and patterns, you are sure to find the perfect look to coordinate with your decor.
Floor Coverings International
Floor Coverings International
691 John Wesley Dobbs Ave NE
Atlanta
,
GA
30312
678-466-0324

2 miles from atlanta, GA
---
---
Major Wood Flooring Brands:
{Wood Flooring
---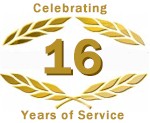 Moda Floors & Interiors
Moda Floors & Interiors
1417 Chattahoochee Avenue NW
Atlanta
,
GA
30318
404-477-3744

4 miles from atlanta, GA
---
---
Major Wood Flooring Brands:
Anderson Tuftex Hardwood Floors, Mannington Hardwood Flooring, Bruce Hardwood Flooring, Mullican Hardwood Flooring, Provenza Hardwood Flooring, HomerWood™ Flooring, Zickgraf Hardwood Flooring
Wood Flooring Products:
Borders and Accents, Engineered Plank Flooring, Engineered Wood Flooring, Exotic Hardwood Flooring, Hand Scraped Wood Floors, Prefinished Engineered Plank, Prefinished Solid Plank, Solid Plank Flooring, Unfinished Engineered Plank, Unfinished Solid Plank, Wood Flooring
---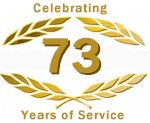 Rabern-Nash Carpet One Floor & Home
Rabern-Nash Carpet One Floor & Home
727 East College Avenue
Decatur
,
GA
30030
678-951-8072

4 miles from atlanta, GA
---
---
Wood Flooring Products:
Engineered Plank Flooring, Prefinished Solid Plank, Wood Flooring
---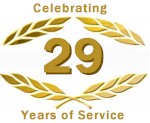 The Floor Gallery & Interiors
The Floor Gallery & Interiors
3491 Chamblee Dunwoody Way
Atlanta
,
GA
30341
770-936-8774

9 miles from atlanta, GA
---
---
Major Wood Flooring Brands:
Harris Wood® Floors, Bruce Hardwood Flooring, Hartco® Wood Flooring

---
Essams Flooring
Essams Flooring
3400 West Hospital Avenue
Chamblee
,
GA
30341
770-457-2337

9 miles from atlanta, GA
---
---
Major Wood Flooring Brands:
{Wood Flooring
---
---
---
Major Wood Flooring Brands:
Wicanders® Cork Flooring, Lauzon Hardwood Flooring, Armstrong Hardwood Flooring, Kährs Hardwood Flooring, Anderson Tuftex Hardwood Floors, Hartco® Wood Flooring, Kentucky Wood Floors, Robbins Hardwood Flooring, Mirage Hardwood Floors, Bruce Hardwood Flooring, Oshkosh Floors, Natural CORK® Flooring, Natural BAMBOO® Flooring
Wood Flooring Products:
Bamboo Flooring, Borders and Accents, Cork Flooring, Corners and Inlays, Crests and Medallions, Distressed Wood Flooring, Engineered Plank Flooring, Engineered Wood Flooring, Hardwood Flooring, Prefinished Solid Plank, Wood Flooring
---
Capitol Flooring
Capitol Flooring
3655B Chamblee Dunwoody Road
Chamblee
,
GA
30341
404-851-0006

9 miles from atlanta, GA
---
---
Major Wood Flooring Brands:
Shaw Hardwoods Flooring, Mullican Hardwood Flooring, Mohawk Hardwood Flooring, Armstrong Hardwood Flooring, Harris Wood® Floors, Anderson Tuftex Hardwood Floors, Mannington Hardwood Flooring, Bruce Hardwood Flooring, Somerset Hardwood Flooring, Lauzon Hardwood Flooring, Bella Citta Hardwood Flooring, UA Wood Floors, Kährs Hardwood Flooring
Wood Flooring Products:
Borders and Accents, Corners and Inlays, Crests and Medallions, Distressed Wood Flooring, Engineered Longstrip, Engineered Parquet, Engineered Plank Flooring, Engineered Wood Flooring, Exotic Hardwood Flooring, Hand Scraped Wood Floors, Hardwood Flooring, Hardwood Plank Flooring, Hardwood Strip Flooring, Parquet Flooring, Prefinished Engineered Parquet, Prefinished Engineered Plank, Prefinished Solid Parquet, Prefinished Solid Plank, Prefinished Strip Flooring, Random Width Plank, Solid Plank Flooring, Specialty Wood Flooring, Trims and Moldings, Unfinished Engineered Parquet, Unfinished Engineered Plank, Unfinished Solid Parquet, Unfinished Solid Plank, Unfinished Strip Flooring, Wide Plank Flooring, Wood Flooring
---
D & J Flooring
D & J Flooring
3987 Lawrenceville Highway
Tucker
,
GA
30084
770-493-6900

9 miles from atlanta, GA
---
---
Major Wood Flooring Brands:
{Wood Flooring
---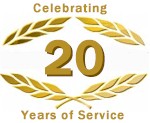 Premier Contract Carpet
Premier Contract Carpet
150 Royal Woods Court
Tucker
,
GA
30084
678-802-2900

9 miles from atlanta, GA
---
---
Major Wood Flooring Brands:
Boen Hardwood Flooring, Mullican Hardwood Flooring, Mercier Wood Flooring, Forest Accent® Wood Floors, Wicanders® Cork Flooring, Teragren Bamboo Flooring, Bruce Hardwood Flooring, Harris Wood® Floors, Junckers Hardwood Flooring, Shaw Hardwoods Flooring, HomerWood™ Flooring, Somerset Hardwood Flooring, Hartco® Wood Flooring, Robbins Hardwood Flooring, Mirage Hardwood Floors, Mannington Hardwood Flooring
Wood Flooring Products:
Bamboo Flooring, Cork Flooring, Engineered Plank Flooring, Exotic Hardwood Flooring, Hand Scraped Wood Floors, Prefinished Engineered Plank, Prefinished Solid Plank, Solid Plank Flooring, Unfinished Engineered Plank, Unfinished Solid Plank, Wide Plank Flooring, Wood Flooring

---

Strathmore Carpet One
Strathmore Carpet One
50 East Great SW Parkway
Atlanta
,
GA
30336
678-712-3375

9 miles from atlanta, GA
---
---
Wood Flooring Products:
Engineered Plank Flooring, Prefinished Solid Plank, Wood Flooring
---