Wood Flooring Dealers:
San Mateo, Satsuma, East Palatka, Palatka
See all of the flooring stores near San Mateo FL that will assist you in selecting the perfect wood flooring! Most store are full service dealers that carry all types of flooring. You can also determine if each store in offers wood flooring installation, repair and cleaning! Our selection of wood flooring offers the perfect combination of beauty, maintenance and durability. With hundreds of unique colors and patterns, you are sure to find the perfect look to coordinate with your decor.
Kathy & Doug Productions
Kathy & Doug Productions
2626 Reid Street
Palatka
,
FL
32177
386-325-3333

7 miles from san mateo, FL
---
---
Wood Flooring Products:
Engineered Plank Flooring, Prefinished Solid Plank, Wood Flooring
---

Dick Stark Carpet One Floor & Home
Dick Stark Carpet One Floor & Home
1030 Palm Coast Parkway
Palm Coast
,
FL
32137
386-447-3611

20 miles from san mateo, FL
---
---
Major Wood Flooring Brands:
Armstrong Hardwood Flooring
Wood Flooring Products:
Distressed Wood Flooring, Hardwood Flooring, Parquet Flooring, Parquet Flooring, Wood Flooring
---
Floors Alive of Florida Inc
Floors Alive of Florida Inc
4720 East Moody Boulevard
Bunnell
,
FL
32110
386-437-0018

20 miles from san mateo, FL
---
---
Major Wood Flooring Brands:
Shaw Hardwoods Flooring, Mohawk Hardwood Flooring, Bruce Hardwood Flooring, Anderson® Hardwood Floors, Armstrong Hardwood Flooring
Wood Flooring Products:
Borders and Accents, Distressed Wood Flooring, Engineered Wood Flooring, Hardwood Flooring, Parquet Flooring, Parquet Flooring, Prefinished Solid Plank, Solid Plank Flooring, Wood Flooring
---

Hester's Floor Covering
Hester's Floor Covering
3220 US 1 South
Saint Augustine
,
FL
32086
904-797-2929

22 miles from san mateo, FL
---
---
Major Wood Flooring Brands:
Bruce Hardwood Flooring, Mullican Hardwood Flooring, Armstrong Hardwood Flooring, Teragren Bamboo Flooring
Wood Flooring Products:
Distressed Wood Flooring, Engineered Plank Flooring, Hardwood Flooring, Parquet Flooring, Parquet Flooring, Prefinished Solid Plank, Wood Flooring

---
Floor Factory Outlet St Augustine
Floor Factory Outlet St Augustine
1760 Tree Boulevard
St Augustine
,
FL
32084
904-829-0011

26 miles from san mateo, FL
---
---
Wood Flooring Products:
Engineered Plank Flooring, Prefinished Solid Plank, Wood Flooring
---
Creative Home Designs
Creative Home Designs
7391 Highway 21 North
Keystone Heights
,
FL
32656
352-473-0399

29 miles from san mateo, FL
---
---
Wood Flooring Products:
Engineered Plank Flooring, Prefinished Solid Plank, Wood Flooring
---
Capers Wood Floors & Carpet Inc
Capers Wood Floors & Carpet Inc
501 South Yonge Street
Ormond Beach
,
FL
32174
386-677-8200

33 miles from san mateo, FL
---
---
Wood Flooring Products:
Engineered Plank Flooring, Prefinished Solid Plank, Wood Flooring
---
T&M Floors
T&M Floors
1370 North US Highway 1
Ormond Beach
,
FL
32174
386-236-8635

33 miles from san mateo, FL
---
---
Wood Flooring Products:
Engineered Plank Flooring, Prefinished Solid Plank, Wood Flooring
---
Carpet Country Carpet One
Carpet Country Carpet One
120 Rodeo Road
Ormond Beach
,
FL
32174
904-797-9147

33 miles from san mateo, FL
---
---
Wood Flooring Products:
Engineered Plank Flooring, Prefinished Solid Plank, Wood Flooring
---

Dick Stark Carpet One
Dick Stark Carpet One
570 South USouth Highway 1
Ormond Beach
,
FL
32174
904-672-0661

33 miles from san mateo, FL
---
---
Wood Flooring Products:
Engineered Plank Flooring, Prefinished Solid Plank, Wood Flooring
---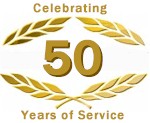 Rod's Carpet Tile & Wood
Rod's Carpet Tile & Wood
99 West Granada Boulevard
Ormond Beach
,
FL
32174
386-677-8721

33 miles from san mateo, FL
---
---
Major Wood Flooring Brands:
Mannington Hardwood Flooring, Hartco® Wood Flooring, Anderson® Hardwood Floors, Bruce Hardwood Flooring, APC Cork Flooring, DuChateau Hardwood Floors, Mohawk Hardwood Flooring, Naturally Aged Flooring , Harris Wood® Floors, Natural CORK® Flooring
Wood Flooring Products:
Bamboo Flooring, Borders and Accents, Cork Flooring, Cork Plank Flooring, Cork Sheet Goods, Cork Tile Flooring, Corners and Inlays, Crests and Medallions, Custom Wood Floors, Engineered Longstrip, Engineered Plank Flooring, Engineered Wood Flooring, Exotic Hardwood Flooring, Prefinished Engineered Parquet, Prefinished Solid Parquet, Prefinished Solid Plank, Prefinished Strip Flooring, Trims and Moldings, Unfinished Engineered Parquet, Unfinished Engineered Plank, Unfinished Solid Parquet, Unfinished Solid Plank, Unfinished Strip Flooring, Wood Flooring
---
---
Learn More:
Flooring
:
Area Rugs
:
Carpeting
:
Ceramic / Porcelain Flooring
:
Laminate Flooring
:
Natural Stone Floors
:
Specialty Floors
:
Vinyl / Resilient Flooring
:
Wood Flooring
:
---
Narrow Your Focus for a Particular Brand of Wood Flooring
---
Narrow Your Focus for a Particular Product Type of Wood Flooring