Vinyl Flooring Dealers:
Raiford, Fort White, Lake Butler, Lawtey
See all of the flooring stores near Raiford FL that will assist you in selecting the perfect vinyl flooring! Most store are full service dealers that carry all types of flooring. You can also determine if each store in offers vinyl flooring installation, repair and cleaning! Our selection of vinyl sheet flooring offers the perfect combination of beauty, maintenance and durability. With hundreds of unique colors and patterns, you are sure to find the perfect look to coordinate with your decor.

Teal Tile & Carpet
Teal Tile & Carpet
131 North Cherry Street
Starke
,
FL
32091
904-964-7423

11 miles from raiford, FL
---
---
Major Vinyl/Resilient Brands:
Armstrong Sheet Vinyl Floors, Armstrong Vinyl Tile, Armstrong Linoleum Flooring
Vinyl Flooring Products:
Linoleum Flooring
---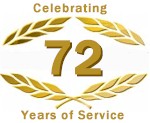 Brown-Vann Carpet One
Brown-Vann Carpet One
5 West Duval Street
Lake City
,
FL
32055
386-752-3420

25 miles from raiford, FL
---
Wednesday: 7:30 AM - 6:00 PM
---
Major Vinyl/Resilient Brands:
Tarkett Resilient Flooring, Mannington Vinyl Flooring, Armstrong Commercial Resilient, IVC Vinyl Flooring, Konecto Flooring, Armstrong Vinyl Tile, Armstrong Linoleum Flooring, Johnsonite® Commerical Flooring, Armstrong Sheet Vinyl Floors, Congoleum® Vinyl Flooring
Vinyl Flooring Products:
Cove Base (rubber), Linoleum Flooring, Resilient and Vinyl Flooring, Rubber Flooring
---
Floors To Go
Floors To Go
461 SW Deputy Jeff Davis Lane
Lake City
,
FL
32024
386-752-3910

25 miles from raiford, FL
---
---
Major Vinyl/Resilient Brands:
Armstrong Sheet Vinyl Floors, Armstrong Linoleum Flooring
Vinyl Flooring Products:
Linoleum Flooring, Resilient and Vinyl Flooring
---
Bricks To Sticks
Bricks To Sticks
1956 SW Main Boulevard
Lake City
,
FL
32025
386-755-0909

25 miles from raiford, FL
---
---
Major Vinyl/Resilient Brands:
Tarkett Resilient Flooring, Tarkett FiberFloor
---
Morrells Inc
Morrells Inc
1678 US 90 West
Lake City
,
FL
32055
386-752-3808

25 miles from raiford, FL
---
---
Major Vinyl/Resilient Brands:
Tarkett Resilient Flooring, Tarkett FiberFloor
---

Carpet One Floor & Home
Carpet One Floor & Home
227 NW 23rd Avenue
Gainesville
,
FL
32609
352-380-9797

25 miles from raiford, FL
---
---
Major Vinyl/Resilient Brands:
Armstrong Sheet Vinyl Floors, Armstrong Vinyl Tile, Armstrong Linoleum Flooring, Tarkett FiberFloor
Vinyl Flooring Products:
Linoleum Flooring, Resilient and Vinyl Flooring
---
Interior Showcase
Interior Showcase
9200 NW 39th Avenue
Gainesville
,
FL
32606
352-371-3999

27 miles from raiford, FL
---
---
Major Vinyl/Resilient Brands:
Tarkett Resilient Flooring
---

Gainesville CarpetsPlus Colortile
Gainesville CarpetsPlus Colortile
6510 NW 13th Street
Gainesville
,
FL
32653
352-378-2627

28 miles from raiford, FL
---
---
Major Vinyl/Resilient Brands:
IVC Vinyl Flooring, Armstrong Vinyl Tile, Armstrong Linoleum Flooring, Mannington Vinyl Flooring, Armstrong Sheet Vinyl Floors, Congoleum® Vinyl Flooring
Vinyl Flooring Products:
Linoleum Flooring, Resilient and Vinyl Flooring
---
Great Lakes Carpet & Tile
Great Lakes Carpet & Tile
5450 NW 13th Street
Gainesville
,
FL
32653
352-376-0082

28 miles from raiford, FL
---
---
Major Vinyl/Resilient Brands:
Armstrong Sheet Vinyl Floors, Armstrong Linoleum Flooring
Vinyl Flooring Products:
Linoleum Flooring, Resilient and Vinyl Flooring
---
Professional Flooring of Gainesville Inc
Professional Flooring of Gainesville Inc
6735 NW 18th Drive
Gainesville
,
FL
32653
352-375-7820

28 miles from raiford, FL
---
---
Major Vinyl/Resilient Brands:
Armstrong Sheet Vinyl Floors, Centiva Solid Vinyl Tile, Endura Rubber Flooring, Flexco® Resilient Floors, Mannington Vinyl Flooring, Metroflor Resilient Flooring, Azrock VCT Tile, Roppe Rubber Flooring, Lonseal Flooring, Tarkett Resilient Flooring, Johnsonite® Commerical Flooring, Flexco Rubber Flooring, AmericanBiltrite Rubber Flooring, Nafco Vinyl Flooring, Armstrong Commercial Resilient
Vinyl Flooring Products:
Cove Base (rubber), Linoleum Flooring, Resilient and Vinyl Flooring, Rubber Flooring, Vinyl Composition Tile (VCT)

---
Planned Furnishings
Planned Furnishings
527 West University Avenue
Gainesville
,
FL
32601
352-372-1280

29 miles from raiford, FL
---
---
Major Vinyl/Resilient Brands:
Armstrong Vinyl Tile
---
---
Narrow Your Focus for a Particular Brand of Vinyl/Resilient
---
Narrow Your Focus for a Particular Product Type of Vinyl/Resilient