Tile Flooring Dealers:
Raiford, Fort White, Lake Butler, Lawtey
See all of the flooring stores near Raiford FL that will assist you in selecting the perfect tile flooring! Most store are full service dealers that carry all types of flooring. You can also determine if each store in offers tile flooring installation, repair and cleaning! Our selection of ceramic tile flooring offers the perfect combination of beauty, maintenance and durability. With hundreds of unique colors and patterns, you are sure to find the perfect look to coordinate with your decor.

Teal Tile & Carpet
Teal Tile & Carpet
131 North Cherry Street
Starke
,
FL
32091
904-964-7423

11 miles from raiford, FL
---
---
Tile Flooring Products:
Bathroom Tile, Ceramic Tile, Kitchen Tile, Mosaic Tile (glass), Porcelain Tile
---
Flooring Solutions
Flooring Solutions
14844 Main Street
Alachua
,
FL
32615
386-462-9297

24 miles from raiford, FL
---
---
Tile Flooring Products:
Bathroom Tile, Ceramic Tile, Kitchen Tile, Mosaic Tile (glass), Porcelain Tile, Spa and Pool Tile

---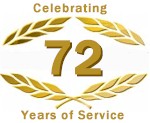 Brown-Vann Carpet One
Brown-Vann Carpet One
5 West Duval Street
Lake City
,
FL
32055
386-752-3420

25 miles from raiford, FL
---
Wednesday: 7:30 AM - 6:00 PM
---
Major Ceramic/Porcelain Brands:
American Olean® Tile, Better-Bench™, Happy Floors Tile, Florida Tile
Tile Flooring Products:
Bathroom Tile, Ceramic Tile, Decorative Tile, Floor Tile (glazed), Floor Tile (unglazed), Kitchen Tile, Mosaic Tile, Mosaic Tile (glass), Mosaic Tile (glazed), Porcelain Tile, Spa and Pool Tile
---
Discount Carpet & Flooring
Discount Carpet & Flooring
355 NW Lake Jeffery Road
Lake City
,
FL
32055
386 755 0041

25 miles from raiford, FL
---
---
Tile Flooring Products:
Bathroom Tile, Ceramic Tile, Kitchen Tile, Mosaic Tile (glass), Porcelain Tile, Spa and Pool Tile

---
HJ Interiors
HJ Interiors
227 NorthWest 23rd Avenue
Gainesville
,
FL
32609
888-332-1502

25 miles from raiford, FL
---
---
Tile Flooring Products:
Bathroom Tile, Ceramic Tile, Kitchen Tile, Mosaic Tile (glass), Porcelain Tile, Spa and Pool Tile

---

Gainesville CarpetsPlus Colortile
Gainesville CarpetsPlus Colortile
6510 NW 13th Street
Gainesville
,
FL
32653
352-378-2627

28 miles from raiford, FL
---
---
Major Ceramic/Porcelain Brands:
Porcelanosa® Tile, Mannington Porcelain Tile, Mohawk Ceramic Tile, American Olean® Tile, Crossville Porcelain Tile, Marazzi Tile USA
Tile Flooring Products:
Bathroom Tile, Ceramic Tile, Kitchen Tile, Mosaic Tile (glass), Porcelain Tile, Spa and Pool Tile
---
Professional Flooring of Gainesville Inc
Professional Flooring of Gainesville Inc
6735 NW 18th Drive
Gainesville
,
FL
32653
352-375-7820

28 miles from raiford, FL
---
---
Major Ceramic/Porcelain Brands:
Shaw Tile Flooring
Tile Flooring Products:
Bathroom Tile, Ceramic Tile, Decorative Tile, Kitchen Tile

---
Priceless Restorations Inc
Priceless Restorations Inc
2417 NW 71st Pl
Gainesville
,
FL
32653
352-375-1129

28 miles from raiford, FL
---
---
Major Ceramic/Porcelain Brands:
Florida Tile
Tile Flooring Products:
Bathroom Tile, Ceramic Tile, Kitchen Tile
---
Cornerstone Kitchen
Cornerstone Kitchen
4465 Us Highway 17
Fleming Island
,
FL
32003
904-264-3938

31 miles from raiford, FL
---
---
Tile Flooring Products:
Bathroom Tile, Ceramic Tile, Kitchen Tile, Mosaic Tile (glass), Porcelain Tile, Spa and Pool Tile
---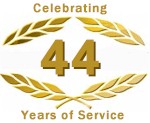 The Carpet Tree Inc
The Carpet Tree Inc
4256 Blanding Boulevard
Jacksonville
,
FL
32210
904-778-1846

32 miles from raiford, FL
---
Wednesday: 10:00am-5:00pm
---
Major Ceramic/Porcelain Brands:
Mohawk Ceramic Tile, American Olean® Tile, Crossville Porcelain Tile
Tile Flooring Products:
Bathroom Tile, Borders and Medallions, Ceramic Tile, Decorative Tile, Floor Tile, Floor Tile (glazed), Floor Tile (unglazed), Kitchen Tile, Mosaic Tile, Mosaic Tile (glass), Mosaic Tile (glazed), Mosaic Tile (unglazed), Porcelain Tile, Spa and Pool Tile, Terra Cotta Floor Tile
---
---
Learn More:
Flooring
:
Carpeting
:
Ceramic Porcelain Tile
:
Flooring
:
Laminate Flooring
:
Natural Stone Floors
:
Specialty Floors
:
Stainmaster Carpet
:
Vinyl / Resilient Flooring
:
Vinyl Plank Flooring
:
Wood Flooring
: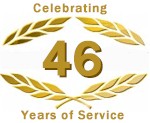 Abbey Carpet of Jacksonville
Abbey Carpet of Jacksonville
7002 Normandy Boulevard
Jacksonville
,
FL
32205
904-786-2000

34 miles from raiford, FL
---
Wednesday: 9:00am - 6:00pm
---
Major Ceramic/Porcelain Brands:
Shaw Tile Flooring, InterCeramic® USA Tile, Florida Tile
Tile Flooring Products:
Bathroom Tile, Ceramic Tile, Decorative Tile, Kitchen Tile
---
---
Narrow Your Focus for a Particular Brand of Ceramic/Porcelain
---
Narrow Your Focus for a Particular Product Type of Ceramic/Porcelain