Laminate Flooring Dealers:
North Fort Myers, Cape Coral Central, Fort Myers, Matlacha
See all of the flooring stores near North Fort Myers FL that will assist you in selecting the perfect laminate flooring! Most store are full service dealers that carry all types of flooring. You can also determine if each store in offers laminate flooring installation, repair and cleaning! Our selection of laminate flooring offers the perfect combination of beauty, maintenance and durability. With hundreds of unique colors and patterns, you are sure to find the perfect look to coordinate with your decor.
Bruce Engelman
Bruce Engelman
13871 North Cleveland Avenue
North Fort Myers
,
FL
33903
239-652-0639

0 miles from north fort myers, FL
---
---
Laminate Flooring Products:
Laminate Flooring Planks, Laminate Flooring Tile
---
Floor-Mart
Floor-Mart
307 NE 2nd Place
Cape Coral
,
FL
33909
239-573-4401

4 miles from north fort myers, FL
---
---
Major Laminate Flooring Brands:
Shaw Laminate Flooring, Tarkett Laminate Flooring, Mannington Laminate Flooring
Laminate Flooring Products:
Laminate Flooring, Laminate Flooring Planks
---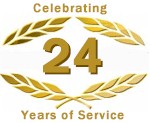 Carpet Concepts
Carpet Concepts
919 Country Club Boulevard
Cape Coral
,
FL
33990
239-574-5099

4 miles from north fort myers, FL
---
---
Major Laminate Flooring Brands:
Shaw Laminate Flooring, BerryAlloc Laminate Flooring, Bruce Laminate Flooring, Mohawk Laminate Flooring, Armstrong Laminate Flooring
Laminate Flooring Products:
Laminate Flooring, Laminate Flooring Planks
---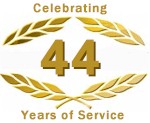 Designers Showcase of Cape Coral Inc
Designers Showcase of Cape Coral Inc
940 Country Club Boulevard
Cape Coral
,
FL
33990
239-574-3602

4 miles from north fort myers, FL
---
---
Major Laminate Flooring Brands:
Shaw Laminate Flooring, Mohawk Laminate Flooring
Laminate Flooring Products:
Laminate Flooring, Laminate Flooring Planks, Laminate Flooring Tile
---
Hesslers Carpet
Hesslers Carpet
1788 Fowler Street
Fort Myers
,
FL
33901
239-334-1537

4 miles from north fort myers, FL
---
---
Major Laminate Flooring Brands:
Shaw Laminate Flooring
Laminate Flooring Products:
Laminate Flooring, Laminate Flooring Planks
---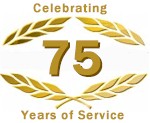 Acousti Engineering
941-332-1610

5 miles from north fort myers, FL
---
---
Major Laminate Flooring Brands:
BerryAlloc Laminate Flooring
Laminate Flooring Products:
Laminate Flooring, Laminate Flooring Planks

---
Tropic Floors
Tropic Floors
1527 South East 47th Terrace
Cape Coral
,
FL
33904
239-541-9788

6 miles from north fort myers, FL
---
---
Major Laminate Flooring Brands:
Tarkett Laminate Flooring
---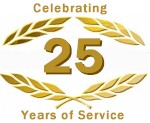 Southwest Florida Floors
Southwest Florida Floors
1527 SE 47th Terrace
Cape Coral
,
FL
33904
239-542-0010

6 miles from north fort myers, FL
---
---
Major Laminate Flooring Brands:
Shaw Laminate Flooring, Bruce Laminate Flooring, Kronenhahn Laminated Floors , Inhaus Laminate Flooring, Armstrong Laminate Flooring, Tarkett Laminate Flooring, Balterio Laminate Flooring, Quick Step Laminate Flooring, Pergo® Laminate Flooring, Wilsonart® Laminate Flooring, Swiss Krono, Mohawk Laminate Flooring, Kraus Laminate Floors, American Concepts Laminate Flooring, Eternity Laminate Floors , Forest Accents Laminate Flooring
Laminate Flooring Products:
Laminate Flooring
---
All Wholesale Flooring
All Wholesale Flooring
5100 South Cleveland Avenue
Fort Myers
,
Fl
33907
239-247-5225

8 miles from north fort myers, FL
---
Monday: 9:00am - 5:00pm est
---
Major Laminate Flooring Brands:
Shaw Laminate Flooring, Quick Step Laminate Flooring, Quickstyle™ Laminate Flooring, Swiss Krono
Laminate Flooring Products:
Laminate Flooring, Laminate Flooring Planks, Laminate Flooring Tile
---

Bendele Abbey Carpet & Floor
Bendele Abbey Carpet & Floor
11998 South Cleveland Avenue
Fort Myers
,
FL
33907
239-936-7176

8 miles from north fort myers, FL
---
---
Laminate Flooring Products:
Laminate Flooring Planks, Laminate Flooring Tile

---
Feil Inc
Feil Inc
11750 Metro Parkway
Fort Myers
,
FL
33912
239-454-1913

12 miles from north fort myers, FL
---
---
Laminate Flooring Products:
Laminate Flooring Planks, Laminate Flooring Tile
---
---
Narrow Your Focus for a Particular Brand of Wood Flooring, Hardwood Flooring
---
Narrow Your Focus for a Particular Product Type of Wood Flooring, Hardwood Flooring