Wood Flooring Dealers:
Indialantic, Indian Harbor Beach, Indian Harbour Beach, Satellite Beach
See all of the flooring stores near Indialantic FL that will assist you in selecting the perfect wood flooring! Most store are full service dealers that carry all types of flooring. You can also determine if each store in offers wood flooring installation, repair and cleaning! Our selection of wood flooring offers the perfect combination of beauty, maintenance and durability. With hundreds of unique colors and patterns, you are sure to find the perfect look to coordinate with your decor.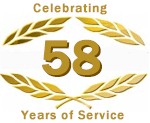 K & Y Carpet One Floor & Home
K & Y Carpet One Floor & Home
699 Apollo Boulevard
Melbourne
,
FL
32901
321-725-0021

3 miles from indialantic, FL
---
---
Wood Flooring Products:
Engineered Plank Flooring, Prefinished Solid Plank, Wood Flooring
---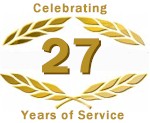 Richard's Paint & Decorating Inc
Richard's Paint & Decorating Inc
2900 Post Road
Melbourne
,
FL
32935
321-242-8468

4 miles from indialantic, FL
---
---
Major Wood Flooring Brands:
Shaw Hardwoods Flooring, Bruce Hardwood Flooring, Hartco® Wood Flooring, Harris Wood® Floors, Vintage Prefinished Hardwood Flooring, Anderson Tuftex Hardwood Floors, UA Wood Floors, Kährs Hardwood Flooring, LM Hardwood Flooring, Oshkosh Floors, Mannington Hardwood Flooring, APC Cork Flooring, Robbins Hardwood Flooring, Mullican Hardwood Flooring, Mohawk Hardwood Flooring, TimberCreek® Hardwood Flooring
Wood Flooring Products:
Acrylic Impregnated, Antique Wood Flooring, Bamboo Flooring, Borders and Accents, Cork Flooring, Cork Plank Flooring, Cork Sheet Goods, Cork Tile Flooring, Corners and Inlays, Crests and Medallions, Custom Wood Floors, Engineered Longstrip, Engineered Plank Flooring, Engineered Wood Flooring, Exotic Hardwood Flooring, Hand Scraped Wood Floors, Prefinished Engineered Parquet, Prefinished Engineered Plank, Prefinished Solid Parquet, Prefinished Solid Plank, Solid Plank Flooring, Trims and Moldings, Unfinished Engineered Parquet, Unfinished Engineered Plank, Unfinished Solid Parquet, Unfinished Solid Plank, Wood Flooring
---
Buffkin Tile Of Melbourne Inc
Buffkin Tile Of Melbourne Inc
2587 North Harbor City Boulevard
Melbourne
,
FL
32935
321-255-9522

4 miles from indialantic, FL
---
---
Wood Flooring Products:
Engineered Plank Flooring, Prefinished Solid Plank, Wood Flooring
---
All Florida Paint
All Florida Paint
50 Laurie Street
Melbourne
,
FL
32935
321-254-0333

4 miles from indialantic, FL
---
---
Wood Flooring Products:
Engineered Plank Flooring, Prefinished Solid Plank, Wood Flooring
---
Michael W Ferguson
Michael W Ferguson
969 Aurora Road
Melbourne
,
FL
32935
321-757-7692

4 miles from indialantic, FL
---
---
Wood Flooring Products:
Engineered Plank Flooring, Prefinished Solid Plank, Wood Flooring
---
Chapman Carpets
Chapman Carpets
7103 Sheridan Road
West Melboune
,
FL
32904
321-725-5341

7 miles from indialantic, FL
---
---
Wood Flooring Products:
Engineered Plank Flooring, Prefinished Solid Plank, Wood Flooring
---
Prosource Of Vero Beach
Prosource Of Vero Beach
5095 Industry Drive
Melbourne
,
FL
32940
772-299-7266

9 miles from indialantic, FL
---
---
Wood Flooring Products:
Engineered Plank Flooring, Prefinished Solid Plank, Wood Flooring
---
Prosource Of Brevard
Prosource Of Brevard
5095 Industry Drive
Melbourne
,
FL
32940
321-254-1488

9 miles from indialantic, FL
---
---
Wood Flooring Products:
Engineered Plank Flooring, Prefinished Solid Plank, Wood Flooring
---
Discount Floor Store
Discount Floor Store
124 North Orlando Avenue
Cocoa Beach
,
FL
32931
321-783-3453

14 miles from indialantic, FL
---
---
Wood Flooring Products:
Engineered Plank Flooring, Prefinished Solid Plank, Wood Flooring
---
Herndon Classic Wood Flooring
Herndon Classic Wood Flooring
3115 Aspinwall Avenue
Rockledge
,
FL
32955
321-253-8847

16 miles from indialantic, FL
---
---
Wood Flooring Products:
Engineered Plank Flooring, Prefinished Solid Plank, Wood Flooring
---
Purcell's Dist
Purcell's Dist
9010 Astronaut Boulevard
Cape Canaveral
,
FL
32920
321-784-4195

18 miles from indialantic, FL
---
---
Wood Flooring Products:
Engineered Plank Flooring, Prefinished Solid Plank, Wood Flooring
---