Area Rugs Dealers:
Taftville, Norwich, Baltic, Griswold
See all of the flooring stores near Taftville CT that will assist you in selecting the perfect area rugs! Most store are full service dealers that carry all types of flooring. You can also determine if each store in offers area rugs installation, repair and cleaning! Our selection of area rugs offers the perfect combination of beauty, maintenance and durability. With hundreds of unique colors and patterns, you are sure to find the perfect look to coordinate with your decor.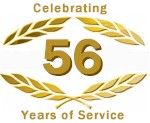 The Floor Covering Shop
The Floor Covering Shop
385 Central Avenue
Norwich
,
CT
06360
860-887-3523

2 miles from taftville, CT
---
Saturday: 9:00 a.m. - 5:00 p.m.
---
Major Area Rugs Brands:
Thorndike Mills Rugs, Radici Rugs
Area Rugs Products:
Area Rugs, Braided Rugs, Modern and Contemporary Rugs, Traditional Rugs
---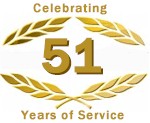 Marks Carpets
Marks Carpets
584 Main Street
Norwich
,
CT
06360
860-889-5842

2 miles from taftville, CT
---
---
Major Area Rugs Brands:
Louis De Poortere Rugs, Hellenic Rug Imports, Radici Rugs, Balta Rugs, Oriental Weavers Rugs, Claire Murray Rugs, Nourison Area Rugs, Kathy Ireland™ Rugs, Capel Rugs, Karastan Rugs, Trans-Ocean Imported Rugs, 828 Rugs, Tommy Bahama Rugs, Fibreworks® Rugs, Masland Rugs, Couristan Rugs
Area Rugs Products:
Accent Rugs, Anatolian Rugs, Animal Print and Wildlife Rugs, Area Rugs, Aubusson Rugs, Bordered Area Rugs, Botanicals and Florals Rugs, Braided Rugs, Coir Rugs, Custom Rugs, Flat Woven, Hand-Carved Rugs, Hand-Made Rugs, Hand-Tufted Rugs, Hooked Rugs, Indoor-Outdoor Rugs, Jute Rugs, Juvenile and Kid Rugs, Kitchen Rugs, Leather Rugs, Machine Made Rugs, Modern and Contemporary Rugs, Moroccan Rugs, Motifs and Novelty Rugs, Natural Fiber Rugs, Oriental Rugs, Persian Rugs, Round Rugs, Rug Runners, Seagrass Rugs, Shag Rugs, Sisal Rugs, Southwestern Rugs, Throw and Scatter Rugs, Tibetan and Nepalese, Traditional Rugs, Transitional Rugs, Tribal Rugs, Wool Rugs

---
United Builder Supply
United Builder Supply
45 Richards Grove Rd
Waterford
,
CT
06375
860-443-5341

12 miles from taftville, CT
---
---
Major Area Rugs Brands:
Momeni Rugs
Area Rugs Products:
Animal Print and Wildlife Rugs, Area Rugs, Aubusson Rugs, Botanicals and Florals Rugs, Flat Woven, Hand-Made Rugs, Hand-Tufted Rugs, Hooked Rugs, Indoor-Outdoor Rugs, Jute Rugs, Juvenile and Kid Rugs, Modern and Contemporary Rugs, Moroccan Rugs, Natural Fiber Rugs, Round Rugs, Rug Runners, Shag Rugs, Tibetan and Nepalese, Traditional Rugs, Transitional Rugs, Wool Rugs
---

Colchester Carpets & More
Colchester Carpets & More
119 South Main Street
Colchester
,
CT
06415
860-537-5599

14 miles from taftville, CT
---
---
Major Area Rugs Brands:
Stanton Rugs, Central Oriental Rugs, Dalyn Rug Company , Hellenic Rug Imports, Surya Rugs, Fibreworks® Rugs, Dynamic Rugs , Tommy Bahama Rugs, 828 Rugs, Kathy Ireland™ Rugs, Couristan Rugs, Oriental Weavers Rugs, Capel Rugs, Rhody Rug, Radici Rugs, Milliken Rugs
Area Rugs Products:
Accent Rugs, Anatolian Rugs, Animal Print and Wildlife Rugs, Area Rugs, Botanicals and Florals Rugs, Braided Rugs, Coastal Rugs, Coir Rugs, Flat Woven, Hand-Carved Rugs, Hand-Made Rugs, Hand-Tufted Rugs, Hooked Rugs, Indoor-Outdoor Rugs, Jute Rugs, Juvenile and Kid Rugs, Kitchen Rugs, Leather Rugs, Machine Made Rugs, Modern and Contemporary Rugs, Motifs and Novelty Rugs, Natural Fiber Rugs, Oriental Rugs, Persian Rugs, Printed Rugs, Rug Runners, Seagrass Rugs, Shag Rugs, Sisal Rugs, Southwestern Rugs, Throw and Scatter Rugs, Traditional Rugs, Transitional Rugs, Wiltons Rugs, Wool Rugs
---
---
Learn More:
Flooring
:
Area Rugs
:
Carpeting
:
Ceramic / Porcelain Flooring
:
Laminate Flooring
:
Mats / Runners
:
Natural Stone Floors
:
Specialty Floors
:
Vinyl / Resilient Flooring
:
Wood Flooring
: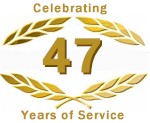 Lassell's Carpet Center Inc
Lassell's Carpet Center Inc
320 Liberty Street
Pawcatuck
,
CT
06379
860-599-5656

17 miles from taftville, CT
---
---
Major Area Rugs Brands:
Capel Rugs, Couristan Rugs, Masland Rugs, Thorndike Mills Rugs, Central Oriental Rugs, Chandra® Rugs, Claire Murray Rugs
Area Rugs Products:
Accent Rugs, Anatolian Rugs, Animal Print and Wildlife Rugs, Area Rugs, Botanicals and Florals Rugs, Braided Rugs, Custom Rugs, Flat Woven, Hand-Carved Rugs, Hand-Made Rugs, Hooked Rugs, Juvenile and Kid Rugs, Kitchen Rugs, Machine Made Rugs, Modern and Contemporary Rugs, Motifs and Novelty Rugs, Natural Fiber Rugs, Oriental Rugs, Persian Rugs, Rug Runners, Shag Rugs, Sisal Rugs, Southwestern Rugs, Throw and Scatter Rugs, Traditional Rugs, Transitional Rugs, Wool Rugs
---
United Builder Supply
United Builder Supply
31 Industrial Park Rd
Niantic
,
CT
06357
860-739-3993

18 miles from taftville, CT
---
---
Major Area Rugs Brands:
Momeni Rugs
Area Rugs Products:
Animal Print and Wildlife Rugs, Area Rugs, Aubusson Rugs, Botanicals and Florals Rugs, Flat Woven, Hand-Made Rugs, Hand-Tufted Rugs, Hooked Rugs, Indoor-Outdoor Rugs, Jute Rugs, Juvenile and Kid Rugs, Modern and Contemporary Rugs, Moroccan Rugs, Natural Fiber Rugs, Round Rugs, Rug Runners, Shag Rugs, Tibetan and Nepalese, Traditional Rugs, Transitional Rugs, Wool Rugs
---

Floor DeCor
Floor DeCor
86 Westcott Road, PO Box 188
Danielson
,
CT
06239
860-774-9100

19 miles from taftville, CT
---
---
Major Area Rugs Brands:
Surya Rugs
---
United Builders Supply
United Builders Supply
10 Oak Street
Westerly
,
RI
02891
401-596-2831

19 miles from taftville, CT
---
---
Major Area Rugs Brands:
Momeni Rugs
Area Rugs Products:
Animal Print and Wildlife Rugs, Area Rugs, Aubusson Rugs, Botanicals and Florals Rugs, Flat Woven, Hand-Made Rugs, Hand-Tufted Rugs, Hooked Rugs, Indoor-Outdoor Rugs, Jute Rugs, Juvenile and Kid Rugs, Modern and Contemporary Rugs, Moroccan Rugs, Natural Fiber Rugs, Round Rugs, Rug Runners, Shag Rugs, Tibetan and Nepalese, Traditional Rugs, Transitional Rugs, Wool Rugs
---
United Builders Supply
United Builders Supply
38 Kingston Road
Richmond
,
RI
02898
401-539-3033

19 miles from taftville, CT
---
---
Major Area Rugs Brands:
Momeni Rugs
Area Rugs Products:
Animal Print and Wildlife Rugs, Area Rugs, Aubusson Rugs, Botanicals and Florals Rugs, Flat Woven, Hand-Made Rugs, Hand-Tufted Rugs, Hooked Rugs, Indoor-Outdoor Rugs, Jute Rugs, Juvenile and Kid Rugs, Modern and Contemporary Rugs, Moroccan Rugs, Natural Fiber Rugs, Round Rugs, Rug Runners, Shag Rugs, Tibetan and Nepalese, Traditional Rugs, Transitional Rugs, Wool Rugs
---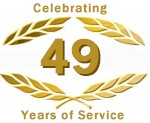 Carpet Village Inc
Carpet Village Inc
976 Tiogue Avenue
Coventry
,
RI
02816
401-828-5896

25 miles from taftville, CT
---
---
Major Area Rugs Brands:
Milliken Rugs, Mohawk Area Rugs
Area Rugs Products:
Accent Rugs, Animal Print and Wildlife Rugs, Area Rugs, Bath Rugs, Botanicals and Florals Rugs, Coir Rugs, Indoor-Outdoor Rugs, Kitchen Rugs, Machine Made Rugs, Modern and Contemporary Rugs, Motifs and Novelty Rugs, Persian Rugs, Round Rugs, Rug Runners, Throw and Scatter Rugs, Traditional Rugs
---
Mattsons Flooring & Window Treatments
Mattsons Flooring & Window Treatments
276 Whitten Road
Hallowell
,
ME
06281
207-620-8888

26 miles from taftville, CT
---
---
Major Area Rugs Brands:
Thorndike Mills Rugs, Homespice Decor Rugs, Dynamic Rugs , Capel Rugs, Fibreworks® Rugs
Area Rugs Products:
Area Rugs, Braided Rugs, Coir Rugs, Flat Woven, Hand-Made Rugs, Hand-Tufted Rugs, Hooked Rugs, Jute Rugs, Juvenile and Kid Rugs, Kitchen Rugs, Leather Rugs, Machine Made Rugs, Modern and Contemporary Rugs, Natural Fiber Rugs, Oriental Rugs, Persian Rugs, Rug Runners, Seagrass Rugs, Shag Rugs, Sisal Rugs, Southwestern Rugs, Throw and Scatter Rugs, Traditional Rugs, Transitional Rugs, Wool Rugs
---