Tile Flooring Dealers:
Oxford, Seymour, Beacon Falls, Sandy Hook
See all of the flooring stores near Seymour CT that will assist you in selecting the perfect tile flooring! Most store are full service dealers that carry all types of flooring. You can also determine if each store in offers tile flooring installation, repair and cleaning! Our selection of ceramic tile flooring offers the perfect combination of beauty, maintenance and durability. With hundreds of unique colors and patterns, you are sure to find the perfect look to coordinate with your decor.
Cross River Cabinetry
Cross River Cabinetry
91 Willenbrook Road
Oxford
,
CT
06478
203-262-1212

0 miles from seymour, CT
---
---
Major Ceramic/Porcelain Brands:
Daltile® Tile
Tile Flooring Products:
Bathroom Tile, Ceramic Tile, Kitchen Tile, Mosaic Tile (glass), Porcelain Tile, Spa and Pool Tile
---
Oxford Floor Covering
Oxford Floor Covering
144 Oxford Road
Oxford
,
CT
06478
203-881-9443

0 miles from seymour, CT
---
---
Major Ceramic/Porcelain Brands:
Mannington Porcelain Tile, American Olean® Tile
Tile Flooring Products:
Bathroom Tile, Ceramic Tile, Decorative Tile, Kitchen Tile, Mosaic Tile, Mosaic Tile (glass), Mosaic Tile (glazed), Porcelain Tile, Spa and Pool Tile
---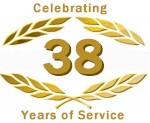 A Better Carpet & Flooring
A Better Carpet & Flooring
1277 Southford Road
Southbury
,
CT
06488
203-267-7227

5 miles from seymour, CT
---
---
Major Ceramic/Porcelain Brands:
Daltile® Tile, Marazzi Tile USA
Tile Flooring Products:
Bathroom Tile, Ceramic Tile, Kitchen Tile, Mosaic Tile (glass), Porcelain Tile, Spa and Pool Tile

---
Southbury Kitchens
Southbury Kitchens
385 Main Street
Southbury
,
CT
06488
203-264-4800

5 miles from seymour, CT
---
---
Major Ceramic/Porcelain Brands:
Daltile® Tile
Tile Flooring Products:
Bathroom Tile, Ceramic Tile, Kitchen Tile, Mosaic Tile (glass), Porcelain Tile
---
Able Paint Glass & Flooring
Able Paint Glass & Flooring
683 Pine Street
Burlington
,
VT
06401
802-655-6500

6 miles from seymour, CT
---
---
Major Ceramic/Porcelain Brands:
Daltile® Tile, American Olean® Tile
Tile Flooring Products:
Bathroom Tile, Borders and Medallions, Ceramic Tile, Decorative Tile, Floor Tile (glazed), Floor Tile (unglazed), Kitchen Tile, Mosaic Tile, Mosaic Tile (glass), Mosaic Tile (glazed), Porcelain Tile, Spa and Pool Tile

---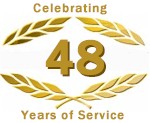 Valley Floor Covering
Valley Floor Covering
562 Rubber Avenue
Naugatuck
,
CT
06770
203-723-6978

6 miles from seymour, CT
---
---
Major Ceramic/Porcelain Brands:
Marazzi Tile USA, American Olean® Tile, InterCeramic® USA Tile, Daltile® Tile
Tile Flooring Products:
Bathroom Tile, Ceramic Tile, Decorative Tile, Kitchen Tile, Mosaic Tile, Mosaic Tile (glass), Mosaic Tile (glazed), Porcelain Tile, Spa and Pool Tile
---
Monahans Floor Covering
Monahans Floor Covering
98 Water Street
Naugatuck
,
CT
06770
203-723-4778

6 miles from seymour, CT
---
---
Major Ceramic/Porcelain Brands:
Daltile® Tile
Tile Flooring Products:
Bathroom Tile, Ceramic Tile, Kitchen Tile, Mosaic Tile (glass), Porcelain Tile
---
Oliwas Home Supply
Oliwas Home Supply
136 Main Street
Derby
,
CT
06418
203-735-1947

7 miles from seymour, CT
---
---
Major Ceramic/Porcelain Brands:
Florida Tile
Tile Flooring Products:
Bathroom Tile, Ceramic Tile, Kitchen Tile
---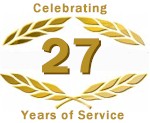 Morgan Carpet & Floors Inc
Morgan Carpet & Floors Inc
843 River Road
Shelton
,
CT
06484
203-929-3400

8 miles from seymour, CT
---
Tuesday: 9:00am-5:30pm est
---
Major Ceramic/Porcelain Brands:
Mannington Porcelain Tile, Daltile® Tile, Shaw Tile Flooring
Tile Flooring Products:
Bathroom Tile, Borders and Medallions, Ceramic Tile, Decorative Tile, Floor Tile (glazed), Floor Tile (unglazed), Hard Surface and Tile and Stone, Kitchen Tile, Mosaic Tile, Mosaic Tile (glass), Mosaic Tile (glazed), Porcelain Tile, Spa and Pool Tile
---
---
Learn More:
Flooring
:
Area Rugs
:
Carpeting
:
Ceramic / Porcelain Flooring
:
Laminate Flooring
:
Vinyl / Resilient Flooring
:
Wood Flooring
: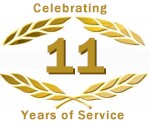 Al's Family Carpet & Tiles
Al's Family Carpet & Tiles
215 Bridgeport Avenue
Shelton
,
CT
06484
203-922-1101

8 miles from seymour, CT
---
---
---

Carpets Plus Inc
Carpets Plus Inc
24 Falls Avenue
Waterbury
,
CT
06708
203-753-8235

9 miles from seymour, CT
---
---
Major Ceramic/Porcelain Brands:
Marazzi Tile USA, Florida Tile, Daltile® Tile
Tile Flooring Products:
Bathroom Tile, Ceramic Tile, Kitchen Tile, Mosaic Tile (glass), Porcelain Tile, Spa and Pool Tile

---