Wood Flooring Dealers:
New Britain, Newington, Berlin, Kensington
See all of the flooring stores near New Britain CT that will assist you in selecting the perfect wood flooring! Most store are full service dealers that carry all types of flooring. You can also determine if each store in offers wood flooring installation, repair and cleaning! Our selection of wood flooring offers the perfect combination of beauty, maintenance and durability. With hundreds of unique colors and patterns, you are sure to find the perfect look to coordinate with your decor.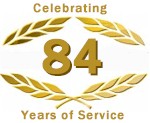 Mc Bride Carpet
Mc Bride Carpet
3153 Berlin Turnpike
Newington
,
CT
06111
860-666-2512

2 miles from new britain, CT
---
---
Major Wood Flooring Brands:
Shaw Hardwoods Flooring, Mullican Hardwood Flooring, Somerset Hardwood Flooring, Preverco Hardwood Floors
Wood Flooring Products:
Engineered Plank Flooring, Engineered Wood Flooring, Exotic Hardwood Flooring, Hand Scraped Wood Floors, Prefinished Engineered Plank, Prefinished Solid Plank, Solid Plank Flooring, Unfinished Engineered Plank, Unfinished Solid Plank, Wide Plank Flooring
---
Floors Now!
Floors Now!
2516 Berlin Turnpike
Newington
,
CT
06111
860-548-9554

2 miles from new britain, CT
---
---
Major Wood Flooring Brands:
Somerset Hardwood Flooring, Ferma Wood Flooring, Wellmade Bamboo Floors
Wood Flooring Products:
Wide Plank Flooring
---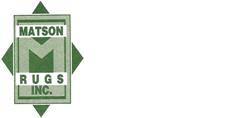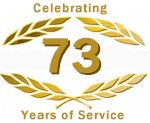 Matson Rugs Inc
Matson Rugs Inc
892 Farmington Avenue (Route 372)
Berlin (Kensington)
,
CT
06037
860-828-9969

3 miles from new britain, CT
---
---
Major Wood Flooring Brands:
Shaw Hardwoods Flooring, Anderson® Hardwood Floors, Lauzon Hardwood Flooring, Virginia Vintage Hardwood, Harris Wood® Floors, Somerset Hardwood Flooring, Trout River Wood Flooring
Wood Flooring Products:
Bamboo Flooring, Borders and Accents, Borders and Accents, Corners and Inlays, Corners and Inlays, Crests and Medallions, Crests and Medallions, Custom Wood Floors, Engineered Longstrip, Engineered Wood Flooring, Exotic Hardwood Flooring, Prefinished Solid Plank, Prefinished Strip Flooring, Solid Plank Flooring, Trims and Moldings, Wide Plank Flooring, Wood Flooring, Wood Flooring
---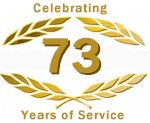 Matson Rugs Inc
Matson Rugs Inc
892 Farmington Avenue
Kensington
,
CT
06037
860-828-9969

3 miles from new britain, CT
---
---
Major Wood Flooring Brands:
Shaw Hardwoods Flooring, Lauzon Hardwood Flooring, Harris Wood® Floors
Wood Flooring Products:
Engineered Wood Flooring, Solid Plank Flooring, Wood Flooring
---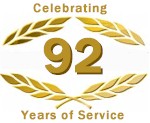 Abbey Carpet of West Hartford
Abbey Carpet of West Hartford
1128 New Britain Avenue
West Hartford
,
CT
06110
860-236-1281

4 miles from new britain, CT
---
---
Major Wood Flooring Brands:
Mullican Hardwood Flooring, Armstrong Hardwood Flooring, Teragren Bamboo Flooring, Bruce Hardwood Flooring
---

Epstein Brothers Abbey Carpet & Floor
Epstein Brothers Abbey Carpet & Floor
1128 New Britain Avenue
West Hartford
,
CT
06110
203-239-7898

4 miles from new britain, CT
---
---
Major Wood Flooring Brands:
Bruce Hardwood Flooring, Mullican Hardwood Flooring, Armstrong Hardwood Flooring, Teragren Bamboo Flooring
---
Custom Floors
Custom Floors
1845 Silas Deane Highway
Rocky Hill
,
CT
06067
860-257-0581

5 miles from new britain, CT
---
---
Major Wood Flooring Brands:
Kährs Hardwood Flooring, Oshkosh Floors, Vintage Prefinished Hardwood Flooring, Lauzon Hardwood Flooring, Natural CORK® Flooring, Pinnacle Hardwood Flooring, Preverco Hardwood Floors, Wicanders® Cork Flooring, Teragren Bamboo Flooring
Wood Flooring Products:
Bamboo Flooring, Borders and Accents, Cork Flooring, Corners and Inlays, Crests and Medallions, Wood Flooring
---
DirectBuy of Greater Hartford
DirectBuy of Greater Hartford
50 Inwood Road
Rocky Hill
,
CT
06067
860-571-1250

5 miles from new britain, CT
---
---
Major Wood Flooring Brands:
Bruce Hardwood Flooring, Mohawk Hardwood Flooring
---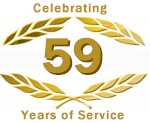 Atlas Tile Carpet & Wood
Atlas Tile Carpet & Wood
1862 Berlin Turnpike
Wethersfield
,
CT
06109
860-563-0151

6 miles from new britain, CT
---
---
Major Wood Flooring Brands:
Shaw Hardwoods Flooring, WECork Flooring, Hartco® Wood Flooring, Robbins Hardwood Flooring, Mirage Hardwood Floors, Bruce Hardwood Flooring, Kentucky Wood Floors, Harris Wood® Floors, Anderson® Hardwood Floors, HomerWood™ Flooring, Somerset Hardwood Flooring, Oshkosh Floors, Zickgraf Hardwood Flooring, Lauzon Hardwood Flooring, Kährs Hardwood Flooring, Anderson® EnCore Plus®
Wood Flooring Products:
Bamboo Flooring, Borders and Accents, Cork Flooring, Corners and Inlays, Crests and Medallions, Engineered Plank Flooring, Engineered Wood Flooring, Exotic Hardwood Flooring, Hand Scraped Wood Floors, Prefinished Engineered Plank, Prefinished Solid Plank, Solid Plank Flooring, Unfinished Engineered Plank, Unfinished Solid Plank, Wide Plank Flooring, Wood Flooring
---
Floor Designs
Floor Designs
301 Murphy Road
Hartford
,
CT
06114
860-297-0294

6 miles from new britain, CT
---
---
Major Wood Flooring Brands:
Somerset Hardwood Flooring, Lauzon Hardwood Flooring, Preverco Hardwood Floors, Armstrong Hardwood Flooring, Mannington Hardwood Flooring
Wood Flooring Products:
Distressed Wood Flooring, Engineered Plank Flooring, Hardwood Flooring, Parquet Flooring, Parquet Flooring, Wide Plank Flooring, Wood Flooring
---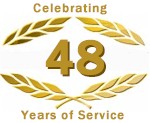 Perrons Flooring America
Perrons Flooring America
1049 Queen Street
Southington
,
CT
06489
860-747-0166

7 miles from new britain, CT
---
---
Major Wood Flooring Brands:
Shaw Hardwoods Flooring, Bruce Hardwood Flooring, Kährs Hardwood Flooring, Somerset Hardwood Flooring, Lauzon Hardwood Flooring, Harris Wood® Floors, Anderson® Hardwood Floors, Hartco® Wood Flooring, Robbins Hardwood Flooring, Mohawk Hardwood Flooring, Natural CORK® Flooring, Wicanders® Cork Flooring, Armstrong Hardwood Flooring, Teragren Bamboo Flooring, Navarre Oil Finished Hardwoods
Wood Flooring Products:
Bamboo Flooring, Borders and Accents, Cork Flooring, Distressed Wood Flooring, Engineered Wood Flooring, Hardwood Flooring, Parquet Flooring, Parquet Flooring, Prefinished Solid Plank, Solid Plank Flooring, Wide Plank Flooring, Wood Flooring
---