Tile Flooring Dealers:
Bozrah, Gilman, Oakdale, North Franklin
See all of the flooring stores near Bozrah CT that will assist you in selecting the perfect tile flooring! Most store are full service dealers that carry all types of flooring. You can also determine if each store in offers tile flooring installation, repair and cleaning! Our selection of ceramic tile flooring offers the perfect combination of beauty, maintenance and durability. With hundreds of unique colors and patterns, you are sure to find the perfect look to coordinate with your decor.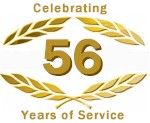 The Floor Covering Shop
The Floor Covering Shop
385 Central Avenue
Norwich
,
CT
06360
860-887-3523

5 miles from bozrah, CT
---
Monday: 8:00 a.m. - 5:00 p.m.
---
Major Ceramic/Porcelain Brands:
InterCeramic® USA Tile, American Olean® Tile, Marazzi Tile USA, Florida Tile
Tile Flooring Products:
Bathroom Tile, Borders and Medallions, Ceramic Tile, Decorative Tile, Floor Tile (glazed), Floor Tile (unglazed), Kitchen Tile, Mosaic Tile, Mosaic Tile (glass), Mosaic Tile (glazed), Porcelain Tile, Spa and Pool Tile
---
B-T Tile & Carpet Company
B-T Tile & Carpet Company
905 Norwich New London Turnpike
Uncasville
,
CT
06382
860-848-9203

6 miles from bozrah, CT
---
---
Major Ceramic/Porcelain Brands:
American Olean® Tile, Crossville Porcelain Tile, Marazzi Tile USA, Porcelanosa® Tile
Tile Flooring Products:
Bathroom Tile, Ceramic Tile, Decorative Tile, Floor Tile (glazed), Kitchen Tile, Mosaic Tile, Mosaic Tile (glass), Mosaic Tile (glazed), Porcelain Tile, Spa and Pool Tile

---
Allen Carpets & Tile
Allen Carpets & Tile
88 Norwich New London Turnpike
Uncasville
,
CT
06382
860-848-6650

6 miles from bozrah, CT
---
---
Tile Flooring Products:
Bathroom Tile, Ceramic Tile, Kitchen Tile, Mosaic Tile (glass), Porcelain Tile, Spa and Pool Tile
---

Colchester Carpets & More
Colchester Carpets & More
119 South Main Street
Colchester
,
CT
06415
860-537-5599

8 miles from bozrah, CT
---
---
Major Ceramic/Porcelain Brands:
Crossville Porcelain Tile, Shaw Tile Flooring, American Olean® Tile, Mohawk Ceramic Tile, Mannington Porcelain Tile, Florida Tile
Tile Flooring Products:
Bathroom Tile, Ceramic Tile, Decorative Tile, Floor Tile (glazed), Kitchen Tile, Mosaic Tile, Mosaic Tile (glass), Mosaic Tile (glazed), Porcelain Tile, Spa and Pool Tile
---
---
Learn More:
Flooring
:
Area Rugs
:
Carpeting
:
Ceramic / Porcelain Flooring
:
Laminate Flooring
:
Mats / Runners
:
Natural Stone Floors
:
Specialty Floors
:
Vinyl / Resilient Flooring
:
Wood Flooring
:
United Builder Supply
United Builder Supply
45 Richards Grove Rd
Waterford
,
CT
06375
860-443-5341

10 miles from bozrah, CT
---
---
Major Ceramic/Porcelain Brands:
Shaw Tile Flooring, InterCeramic® USA Tile, Marazzi Tile USA, Mannington Porcelain Tile, Mohawk Ceramic Tile, American Olean® Tile, Crossville Porcelain Tile
Tile Flooring Products:
Bathroom Tile, Ceramic Tile, Decorative Tile, Floor Tile (glazed), Kitchen Tile, Mosaic Tile, Mosaic Tile (glass), Mosaic Tile (glazed), Porcelain Tile, Spa and Pool Tile
---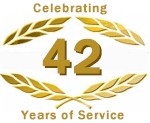 Joe's Flooring
Joe's Flooring
35 Oakwood Drive
Windham
,
CT
06280
860-456-0734

11 miles from bozrah, CT
---
---
Major Ceramic/Porcelain Brands:
Marazzi Tile USA
Tile Flooring Products:
Bathroom Tile, Ceramic Tile, Kitchen Tile, Mosaic Tile (glass), Porcelain Tile, Spa and Pool Tile

---
Design Center East
Design Center East
27 Meadow Street
Willimantic
,
CT
06226
860-450-8442

11 miles from bozrah, CT
---
---
Tile Flooring Products:
Bathroom Tile, Ceramic Tile, Kitchen Tile, Mosaic Tile (glass), Porcelain Tile, Spa and Pool Tile
---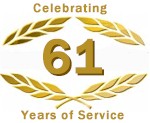 Michaud Flooring
Michaud Flooring
26 Route 66 E
Columbia
,
CT
06237
860-228-2383

12 miles from bozrah, CT
---
---
Tile Flooring Products:
Bathroom Tile, Borders and Medallions, Ceramic Tile, Decorative Tile, Floor Tile (glazed), Floor Tile (unglazed), Hard Surface and Tile and Stone, Kitchen Tile, Mosaic Tile (glass), Mosaic Tile (glazed), Mosaic Tile (unglazed), Murals, Porcelain Tile
---

Abbey Carpet & Floor
Abbey Carpet & Floor
320 S Frontage Road
New London
,
CT
06320
860-442-7776

13 miles from bozrah, CT
---
---
Tile Flooring Products:
Bathroom Tile, Ceramic Tile, Kitchen Tile, Mosaic Tile (glass), Porcelain Tile, Spa and Pool Tile
---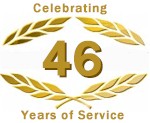 Cluff Carpet One
Cluff Carpet One
118 Cross Road
Waterford
,
CT
06385
860-447-0383

13 miles from bozrah, CT
---
---
Tile Flooring Products:
Bathroom Tile, Ceramic Tile, Kitchen Tile, Mosaic Tile (glass), Porcelain Tile, Spa and Pool Tile
---
Duke Of Floors
Duke Of Floors
1360 Gold Star Highway
Groton
,
CT
06340
860-445-4044

14 miles from bozrah, CT
---
---
Tile Flooring Products:
Bathroom Tile, Ceramic Tile, Kitchen Tile, Mosaic Tile (glass), Porcelain Tile, Spa and Pool Tile

---
---
Narrow Your Focus for a Particular Brand of Natural Stone Floors
---
Narrow Your Focus for a Particular Product Type of Natural Stone Floors