Carpeting Dealers:
Bozrah, Gilman, Oakdale, North Franklin
See all of the flooring stores near Bozrah CT that will assist you in selecting the perfect carpeting! Most store are full service dealers that carry all types of flooring. You can also determine if each store in offers carpeting installation, repair and cleaning! We offer a vast selection of carpet consisting of various textures, colors, and styles. With so many options, you are sure to find the right carpet to solidify your home's interior and reflect your personal tastes.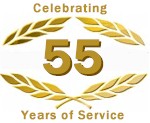 The Floor Covering Shop
The Floor Covering Shop
385 Central Avenue
Norwich
,
CT
06360
860-887-3523

5 miles from bozrah, CT
---
Saturday: 9:00 a.m. - 5:00 p.m.
---
Major Carpeting Brands:
Shaw Carpet, Mohawk Carpet, STAINMASTER® Carpet, Lexmark Carpet Mills , Dream Weaver Carpet
Carpeting Products:
Berber Carpet, Carpeting, Saxony (plush), Saxony (textured), Sculptured and Cut & Loop, Shag Carpet
---
---
---
Major Carpeting Brands:
Balta Carpeting, Kraus Contract Carpet, Interface Flooring Systems, Crossley Axminster, Laura Ashley Carpets, Atlas Carpet Mills, Godfrey Hirst Carpets, Glen Eden Wool Carpet, J+J Flooring Group, Kraus Carpet, CarpetOne Carpet, Kane Carpet, EF Contract Hospitality, Bloomsburg Carpet, Karastan Carpet, Fabrica Carpet
Carpeting Products:
Carpeting, Commercial Carpet, Wilton Carpet, Wool Carpets

---
B-T Tile & Carpet Company
B-T Tile & Carpet Company
905 Norwich New London Turnpike
Uncasville
,
CT
06382
860-848-9203

6 miles from bozrah, CT
---
---
Major Carpeting Brands:
STAINMASTER® Carpet, Mohawk Carpet, Milliken Commercial Carpet, Shaw Carpet, Caress Carpet by Shaw
Carpeting Products:
Carpeting

---

Colchester Carpets & More
Colchester Carpets & More
119 South Main Street
Colchester
,
CT
06415
860-537-5599

8 miles from bozrah, CT
---
---
Major Carpeting Brands:
ShawMark Carpet, Patcraft Commercial Carpet, Mohawk Carpet, Woolshire Carpet, STAINMASTER® Carpet, Shaw Carpet, Prestige Carpet Mills, Glen Eden Wool Carpet, Stanton Carpet, Milliken Commercial Carpet, Unique Carpets Ltd, Joy Carpets , Anderson Tuftex Carpet, Godfrey Hirst Carpets, Mannington Commercial Carpet, Helios Carpet
Carpeting Products:
Carpeting, Commercial Carpet, Commercial Cut Pile, Wilton Carpet, Wool Carpets
---
---
Learn More:
Flooring
:
Area Rugs
:
Carpeting
:
Ceramic / Porcelain Flooring
:
Laminate Flooring
:
Mats / Runners
:
Natural Stone Floors
:
Specialty Floors
:
Vinyl / Resilient Flooring
:
Wood Flooring
:
United Builder Supply
United Builder Supply
45 Richards Grove Rd
Waterford
,
CT
06375
860-443-5341

10 miles from bozrah, CT
---
---
Major Carpeting Brands:
Mohawk Carpet, Karastan Carpet, Dixie Home Carpets, Shaw Carpet, Couristan Carpet, Caress Carpet by Shaw, STAINMASTER® Carpet, Masland Carpet
Carpeting Products:
Axminster Carpet, Berber Carpet, Carpeting, Indoor and Outdoor Carpet, Patterned Carpet, Shag Carpet, Wilton Carpet, Wool Carpets
---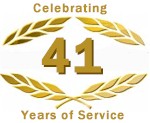 Joe's Flooring
Joe's Flooring
35 Oakwood Drive
Windham
,
CT
06280
860-456-0734

11 miles from bozrah, CT
---
---
Major Carpeting Brands:
STAINMASTER® Carpet, ShawMark Carpet, Shaw Carpet, Caress Carpet by Shaw, Mohawk Carpet

---

Abbey Carpet & Floor
Abbey Carpet & Floor
320 S Frontage Road
New London
,
CT
06320
860-442-7776

13 miles from bozrah, CT
---
---
Major Carpeting Brands:
STAINMASTER® Carpet
---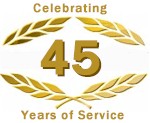 Cluff Carpet One
Cluff Carpet One
118 Cross Road
Waterford
,
CT
06385
860-447-0383

13 miles from bozrah, CT
---
---
Major Carpeting Brands:
STAINMASTER® Carpet
---
Mazzella Carpets
Mazzella Carpets
40 Fort Hill Road
Groton
,
CT
06340
860-449-9915

14 miles from bozrah, CT
---
---
Major Carpeting Brands:
STAINMASTER® Carpet, Mohawk Carpet, Bigelow® Carpet, Shaw Carpet, Caress Carpet by Shaw
---
Eastern Connecticut Flooring
Eastern Connecticut Flooring
176 Bridge Street
Groton
,
CT
06340
860-449-8331

14 miles from bozrah, CT
---
---
Major Carpeting Brands:
STAINMASTER® Carpet, Mohawk Carpet, Kraus Carpet, Shaw Carpet, Caress Carpet by Shaw
---
United Builder Supply
United Builder Supply
31 Industrial Park Rd
Niantic
,
CT
06357
860-739-3993

15 miles from bozrah, CT
---
---
Major Carpeting Brands:
Mohawk Carpet, Karastan Carpet, Dixie Home Carpets, Shaw Carpet, Couristan Carpet, Caress Carpet by Shaw, STAINMASTER® Carpet, Masland Carpet
Carpeting Products:
Axminster Carpet, Berber Carpet, Carpeting, Indoor and Outdoor Carpet, Patterned Carpet, Shag Carpet, Wilton Carpet, Wool Carpets
---