Wood Flooring Dealers:
Glendale, Lowry, Montclair, Greenwood Village
See all of the flooring stores near Denver CO that will assist you in selecting the perfect wood flooring! Most store are full service dealers that carry all types of flooring. You can also determine if each store in offers wood flooring installation, repair and cleaning! Our selection of wood flooring offers the perfect combination of beauty, maintenance and durability. With hundreds of unique colors and patterns, you are sure to find the perfect look to coordinate with your decor.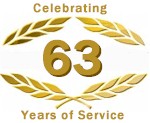 Aristocraft Counters & Floor Coverings
Aristocraft Counters & Floor Coverings
6805 Leetsdale Drive
Denver
,
CO
80224
303-388-6485

1 miles from denver, CO
---
---
Major Wood Flooring Brands:
Natural CORK® Flooring, Natural BAMBOO® Flooring
Wood Flooring Products:
Bamboo Flooring, Cork Flooring, Engineered Plank Flooring, Prefinished Solid Plank, Wood Flooring
---
Carpet Exchange
Carpet Exchange
2121 South Havana
Aurora
,
CO
80014
303-750-0550

2 miles from denver, CO
---
---
Major Wood Flooring Brands:
Mannington Hardwood Flooring, Bruce Hardwood Flooring, Anderson® Hardwood Floors, Kährs Hardwood Flooring, Mohawk Hardwood Flooring, Natural CORK® Flooring, Armstrong Hardwood Flooring, Natural BAMBOO® Flooring
Wood Flooring Products:
Bamboo Flooring, Borders and Accents, Cork Flooring, Distressed Wood Flooring, Engineered Plank Flooring, Engineered Wood Flooring, Hardwood Flooring, Prefinished Solid Plank, Wood Flooring
---
Carpet Exchange
Carpet Exchange
760 South Abilene
Aurora
,
CO
80012
303-368-1400

2 miles from denver, CO
---
---
Major Wood Flooring Brands:
Mannington Hardwood Flooring, Bruce Hardwood Flooring, Anderson® Hardwood Floors, Kährs Hardwood Flooring, Mohawk Hardwood Flooring, Natural CORK® Flooring, Armstrong Hardwood Flooring, Natural BAMBOO® Flooring
Wood Flooring Products:
Bamboo Flooring, Borders and Accents, Cork Flooring, Distressed Wood Flooring, Engineered Plank Flooring, Engineered Wood Flooring, Hardwood Flooring, Prefinished Solid Plank, Wood Flooring
---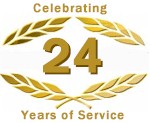 Expressions In Flooring
Expressions In Flooring
1050 South Joliet Street
Aurora
,
CO
80012
303-366-7997

2 miles from denver, CO
---
---
Major Wood Flooring Brands:
Shaw Hardwoods Flooring, Robbins Hardwood Flooring, Plumly Flooring, Bruce Hardwood Flooring, Mohawk Hardwood Flooring, Kährs Hardwood Flooring, HomerWood™ Flooring, Hartco® Wood Flooring, Somerset Hardwood Flooring, Oshkosh Floors, Harris Wood® Floors
Wood Flooring Products:
Acrylic Impregnated, Antique Wood Flooring, Bamboo Flooring, Borders and Accents, Cork Flooring, Cork Plank Flooring, Cork Sheet Goods, Cork Tile Flooring, Corners and Inlays, Crests and Medallions, Custom Wood Floors, Engineered Longstrip, Engineered Parquet, Engineered Plank Flooring, Engineered Wood Flooring, Exotic Hardwood Flooring, Hardwood Plank Flooring, Hardwood Strip Flooring, Parquet Flooring, Prefinished Engineered Parquet, Prefinished Engineered Plank, Prefinished Solid Parquet, Prefinished Solid Plank, Prefinished Strip Flooring, Random Width Plank, Solid Plank Flooring, Trims and Moldings, Unfinished Engineered Parquet, Unfinished Engineered Plank, Unfinished Solid Parquet, Unfinished Solid Plank, Wide Plank Flooring, Wood Flooring, Wood Tile
---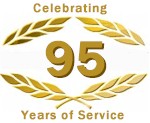 EMW Carpets & Furniture
EMW Carpets & Furniture
2141 South Broadway
Denver
,
CO
80210
303-744-2754

4 miles from denver, CO
---
---
Major Wood Flooring Brands:
Mannington Hardwood Flooring, Mullican Hardwood Flooring, Armstrong Hardwood Flooring
Wood Flooring Products:
Distressed Wood Flooring, Engineered Plank Flooring, Exotic Hardwood Flooring, Hand Scraped Wood Floors, Hardwood Flooring, Prefinished Engineered Plank, Prefinished Solid Plank, Solid Plank Flooring, Unfinished Engineered Plank, Unfinished Solid Plank, Wood Flooring

---
Project Professional
Project Professional
2910 South Tejon Street
Englewood
,
CO
80110
303-471-0057

4 miles from denver, CO
---
---
Major Wood Flooring Brands:
Bruce Hardwood Flooring, Shaw Hardwoods Flooring, HomerWood™ Flooring, Somerset Hardwood Flooring, Vintage Prefinished Hardwood Flooring, Mullican Hardwood Flooring, Baltic Wood Floors
Wood Flooring Products:
Acrylic Impregnated, Borders and Accents, Corners and Inlays, Crests and Medallions, Engineered Longstrip, Engineered Plank Flooring, Engineered Wood Flooring, Exotic Hardwood Flooring, Hand Scraped Wood Floors, Parquet Flooring, Prefinished Engineered Parquet, Prefinished Engineered Plank, Prefinished Solid Plank, Prefinished Strip Flooring, Solid Plank Flooring, Unfinished Engineered Parquet, Unfinished Engineered Plank, Unfinished Solid Plank, Unfinished Strip Flooring, Wide Plank Flooring, Wood Flooring
---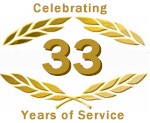 Pro Flooring Brokers
Pro Flooring Brokers
2095 West Hampden Avenue
Englewood
,
CO
80110
303-788-0113

4 miles from denver, CO
---
---
Major Wood Flooring Brands:
Mannington Hardwood Flooring, Bruce Hardwood Flooring, Kährs Hardwood Flooring, Mullican Hardwood Flooring, Kentwood Hardwood Floors
Wood Flooring Products:
Acrylic Impregnated, Engineered Plank Flooring, Engineered Wood Flooring, Exotic Hardwood Flooring, Hand Scraped Wood Floors, Parquet Flooring, Prefinished Engineered Parquet, Prefinished Engineered Plank, Prefinished Solid Plank, Solid Plank Flooring, Unfinished Engineered Plank, Unfinished Solid Plank, Wood Flooring
---
Affordable Flooring & Remodeling
Affordable Flooring & Remodeling
386 South Chambers Road
Aurora
,
CO
80017
303-750-1575

5 miles from denver, CO
---
---
Major Wood Flooring Brands:
Robbins Hardwood Flooring, Somerset Hardwood Flooring, Mullican Hardwood Flooring, Pinnacle Hardwood Flooring, Kentwood Hardwood Floors, Armstrong Hardwood Flooring, Teragren Bamboo Flooring, Bruce Hardwood Flooring
Wood Flooring Products:
Bamboo Flooring, Distressed Wood Flooring, Engineered Plank Flooring, Exotic Hardwood Flooring, Hand Scraped Wood Floors, Hardwood Flooring, Prefinished Engineered Plank, Prefinished Solid Plank, Solid Plank Flooring, Unfinished Engineered Plank, Unfinished Solid Plank, Wide Plank Flooring, Wood Flooring
---
Flooring Store Online
Flooring Store Online
700 North Colorado Boulevard
Denver
,
CO
80206
888-205-2128

5 miles from denver, CO
---
---
Major Wood Flooring Brands:
APC Cork Flooring
Wood Flooring Products:
Cork Flooring
---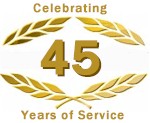 Judkins Carpet & Floor Covering
Judkins Carpet & Floor Covering
15037 East Colfax Avenue
Aurora
,
CO
80011
303-344-8206

6 miles from denver, CO
---
---
Major Wood Flooring Brands:
Shaw Hardwoods Flooring, Mohawk Hardwood Flooring
Wood Flooring Products:
Engineered Plank Flooring, Prefinished Solid Plank, Wood Flooring
---
Interior Resource Group
Interior Resource Group
14401 East 33rd Place
Aurora
,
CO
80011
303-373-1846

6 miles from denver, CO
---
---
Major Wood Flooring Brands:
Bruce Hardwood Flooring, Kährs Hardwood Flooring, Shaw Hardwoods Flooring, Armstrong Hardwood Flooring
Wood Flooring Products:
Distressed Wood Flooring, Hardwood Flooring, Wood Flooring

---