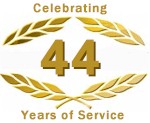 Kitchen Gallery Ltd
Kitchen Gallery Ltd
66 South Logan
Denver
,
CO
80209
303-744-9110

0 miles from denver, CO
---
---
About:
We are dedicated to providing you with the right solutions for all your kitchen or bathroom remodeling needs. Our skilled professionals strive to offer our customers the latest in our field.
Flooring:
Ceramic Tile, Porcelain Tile, and more.
Major Brands:
Florida Tile
---