Vinyl Flooring Dealers:
Boulder, Longmont, Louisville, Superior
See all of the flooring stores near Boulder CO that will assist you in selecting the perfect vinyl flooring! Most store are full service dealers that carry all types of flooring. You can also determine if each store in offers vinyl flooring installation, repair and cleaning! Our selection of vinyl sheet flooring offers the perfect combination of beauty, maintenance and durability. With hundreds of unique colors and patterns, you are sure to find the perfect look to coordinate with your decor.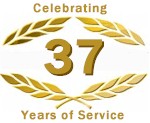 Go Green Flooring
Go Green Flooring
5485 Western Avenue
Boulder
,
CO
80301
303-440-4429

0 miles from boulder, CO
---
---
Major Vinyl/Resilient Brands:
{Vinyl/Resilient Flooring
Vinyl Flooring Products:
Linoleum Flooring
---
Boulder Stove & Flooring
Boulder Stove & Flooring
2887 30th Street
Boulder
,
CO
80301
303-442-4324

0 miles from boulder, CO
---
---
Major Vinyl/Resilient Brands:
{Vinyl/Resilient Flooring

---
Carpet Outpost
Carpet Outpost
2907 55th Street
Boulder
,
CO
80301
303-544-6044

0 miles from boulder, CO
---
---
Major Vinyl/Resilient Brands:
Tarkett FiberFloor

---
Star Flooring & Design
Star Flooring & Design
5785 Arapahoe Avenue
Boulder
,
CO
80303
303-443-9075

3 miles from boulder, CO
---
Wednesday: 9:30am - 5:00pm
---
Major Vinyl/Resilient Brands:
Armstrong Sheet Vinyl Floors, Armstrong Vinyl Tile, Armstrong Linoleum Flooring
Vinyl Flooring Products:
Cove Base (rubber), Cove Base (vinyl), Inlaid Vinyl (sheet), Linoleum Flooring, Resilient and Vinyl Flooring, Vinyl Composition Tile (VCT)
---
Carpet Exchange
Carpet Exchange
2121 28th Street
Boulder
,
CO
80302
303-444-2772

4 miles from boulder, CO
---
---
Major Vinyl/Resilient Brands:
Mannington Vinyl Flooring, Armstrong Sheet Vinyl Floors, Armstrong Vinyl Tile
Vinyl Flooring Products:
Resilient and Vinyl Flooring
---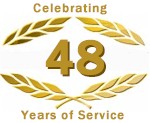 Hunter Flooring Center
Hunter Flooring Center
588 North Highway 287
Lafayette
,
CO
80026
303-666-4486

6 miles from boulder, CO
---
---
Major Vinyl/Resilient Brands:
{Vinyl/Resilient Flooring

---
Lafayette Flooring
Lafayette Flooring
207 North Carr Avenue
Lafayette
,
CO
80026
303-926-6801

6 miles from boulder, CO
---
---
Major Vinyl/Resilient Brands:
Tarkett Resilient Flooring, Armstrong Sheet Vinyl Floors, EarthWerks™ Vinyl Flooring, Armstrong Vinyl Tile, Mannington Sobella Flooring, Mannington Vinyl Flooring
Vinyl Flooring Products:
Cushioned Vinyl Flooring, Resilient and Vinyl Flooring, Sheet Vinyl Flooring
---
Flooring Pro's
Flooring Pro's
506 West Baseline
Lafayette
,
CO
80026
303-926-4394

6 miles from boulder, CO
---
---
Major Vinyl/Resilient Brands:
{Vinyl/Resilient Flooring
---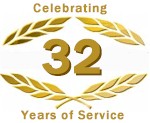 Carpet Masters of Colorado Inc
Carpet Masters of Colorado Inc
618 South Sunset Street
Longmont
,
CO
80501
303-651-2407

9 miles from boulder, CO
---
---
Major Vinyl/Resilient Brands:
Armstrong Sheet Vinyl Floors, Mannington Vinyl Flooring, Roppe Rubber Flooring, Johnsonite® Commerical Flooring, STAINMASTER® Resilient Flooring, Armstrong Commercial Resilient, Azrock Solid Vinyl Tile, Azrock VCT Tile, Armstrong Vinyl Tile
Vinyl Flooring Products:
Cove Base (rubber), Cove Base (vinyl), Homogeneous Vinyl Floors, Inlaid Vinyl (sheet), Linoleum Flooring, Resilient and Vinyl Flooring, Rubber Flooring, Vinyl Composition Tile (VCT)
---

Bassett Carpet Showroom
Bassett Carpet Showroom
1637 North Main Street
Longmont
,
CO
80501
303-776-5711

9 miles from boulder, CO
---
---
Major Vinyl/Resilient Brands:
Mannington Vinyl Flooring, Johnsonite® Commerical Flooring, Congoleum® Vinyl Flooring, Mannington Sobella Flooring, Armstrong Linoleum Flooring, Shaw Resilient Flooring, Roppe Rubber Flooring, EarthWerks™ Vinyl Flooring, Azrock Solid Vinyl Tile, Armstrong Vinyl Tile, Armstrong Sheet Vinyl Floors, Tarkett Resilient Flooring
Vinyl Flooring Products:
Cove Base (rubber), Cushioned Vinyl Flooring, Linoleum Flooring, Resilient and Vinyl Flooring, Rubber Flooring, Sheet Vinyl Flooring

---

Family Carpet One Floor & Home
Family Carpet One Floor & Home
1401 Ken Pratt Boulevard
Longmont
,
CO
80501
720-378-4697

9 miles from boulder, CO
---
---
Major Vinyl/Resilient Brands:
Armstrong Vinyl Tile, Armstrong Linoleum Flooring, Armstrong Sheet Vinyl Floors
Vinyl Flooring Products:
Linoleum Flooring, Resilient and Vinyl Flooring
---