Featured Flooring Stores & Dealers Near Mcrae, ar – Sales, Service, Installation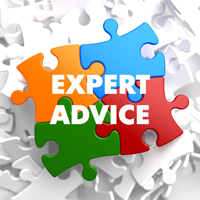 These Mcrae, ar flooring dealers are committed to providing you the highest possible level of service and customer satisfaction. These White County stores take their commitment to customer service to entirely new levels.
In arkansas abundant flooring options and proven excellence are the first steps to a beautiful floor with a local style, but not the last. These local retailers will see that your entire decision instills confidence, from delivering the flooring on time to making sure it's properly installed. Shop at the following locations in the Mcrae area:
Crazy Daves Carpet Outlet in North Little Rock (31 mi.);
Imboden Carpet & Interiors in Conway (34 mi.); You'll find a comprehensive selection at these local floorcovering stores. Whether you're shopping for carpet, ceramic, laminate, hardwood, or rugs, your choices will represent the complete realm of flooring products.
Years of Service in the Local Mcrae, ar area, including: Mcrae, Beebe, Judsonia, Steprock.
Established longevity in arkansas is a store's most important asset. Usually flooring stores with years of service are distinguished by their personalized service, integrity, and attention to detail. Shop at
-
Imboden Carpet & Interiors
in Conway (Est. 1954 | 64 Years | 34 mi.);
-
Ron Pack Carpet Center
in North Little Rock (Est. 1971 | 47 Years | 31 mi.);
-
The Carpet Center Inc
in Conway (Est. 1980 | 38 Years | 34 mi.);
-
Crazy Daves Carpet Outlet
in North Little Rock (Est. 2001 | 17 Years | 31 mi.);
-
White River Flooring Inc
in Searcy (Est. 2002 | 16 Years | 10 mi.); These local flooring stores didn't succeed and grow in the Mcrae, ar area unless they were satisfying client needs and adding value.
Floor Covering Association Members Near Mcrae, arkansas
Members of arkansas floorcovering associations possess the knowledge, skills, and professionalism to help you make informed decisions. These White County floor covering stores will deliver a high-quality job that will last for the lifetime of your home or office. Touch base with these dealers near Mcrae for expert flooring advice.
North American Laminate Flooring Association:

Laminate flooring is among the easiest and quickest of floors to install. Many individuals decide to install the product themselves, but professional installation is still widely utilized. Please shop with these NALFA Certified Laminate Installers. %% The North American Laminate Flooring Association (NALFA) certification seal, gives a shopper assurance of quality and suitability, is proudly displayed by every NALFA member.
Check the Online reviews and Testimonials of Flooring Stores Near Mcrae, arkansas
Credibility on the web is a tricky thing, as the medium itself can be so anonymous. Anyone can write a review about a Mcrae flooring dealer. But can you trust them? Beware of a review if it is excessively positive. Look for reviews that provide both positive and negative feedback. Check multiple sites to see whether there's any consensus and consider the source. Is it a reputable review site? These flooring dealers in the Mcrae have online reviews and testimonials.
Better Business Bureau Online:

Use BBB's safe shopping site to find businesses in the Mcrae ar area participating in BBBOnLine: Sanders & Son Flooring, Llc in Cabot (14 mi.); These local Mcrae businesses displaying the Accredited Business seal online have been determined to comply with the BBB Code of Business Practices, including its online standard.
Flooring Buying Groups near Mcrae, arkansas
A flooring buying group is an organization of independent retailers who join together in order to share marketing expenses and obtain discounts from flooring manufacturers. You might want to check our these floor dealers near Mcrae for the best pricing and selection.
Your Local Carpet One Store:

When it comes to buying flooring for your home, there's only one flooring store to visit, Carpet One Floor & Home. Shop at
- Builder's One/Carpet One in North Little Rock (31 mi.);
With the largest selection of beautiful, stylish carpet near Mcrae, plus brand-name hardwood flooring, laminate and tile, you'll find everything you need to make your home look its best - all at great low prices.
Shop For Flooring in Mcrae, arkansas Using Social Media.
While local word of mouth recommendations have always helped arkansas consumers buy products, social media shopping sites like FaceBook, Twitter and Google+ now allow flooring covering buyers in Mcrae, ar the ability to connect with other consumers in Mcrae. Increasingly customers are looking towards the recommendations of other shoppers over traditional advertising. These local flooring stores in White County are using social media to keep in touch.
Commercial Flooring Contactors - Tile Floor Sales, Service, Installation near Mcrae
These White County commercial dealers are full service flooring contractors specializing in commercial flooring consultation and installation in the state of arkansas. Shop at
Ron Pack Carpet Center
in North Little Rock (31 mi.);
Imboden Carpet & Interiors
in Conway (34 mi.); These are full service commercial flooring contractors. They usually offer project management from planning to execution. These dealers located near Mcrae will manage your project from start to finish and everything in-between. They are experienced flooring professionals that will handle all the details, which enables you to focus on your business.