Wood Flooring Dealers:
Temple Bar Marina, Meadview, Kingman, Willow Beach
See all of the flooring stores near Temple Bar Marina AZ that will assist you in selecting the perfect wood flooring! Most store are full service dealers that carry all types of flooring. You can also determine if each store in offers wood flooring installation, repair and cleaning! Our selection of wood flooring offers the perfect combination of beauty, maintenance and durability. With hundreds of unique colors and patterns, you are sure to find the perfect look to coordinate with your decor.
RC Willey Home Furnishings
RC Willey Home Furnishings
20 North Stephanie Street
Henderson
,
NV
89014
702-856-8000

44 miles from temple bar marina, AZ
---
---
Major Wood Flooring Brands:
Mannington Hardwood Flooring
Wood Flooring Products:
Engineered Plank Flooring, Engineered Wood Flooring, Exotic Hardwood Flooring, Hand Scraped Wood Floors, Hardwood Flooring, Hardwood Plank Flooring, Hardwood Strip Flooring, Prefinished Engineered Plank, Wide Plank Flooring, Wood Flooring

---
RC Willey Clearance Center
RC Willey Clearance Center
4390 Flossmoor Street
Las Vegas
,
NV
89115
702-632-3680

44 miles from temple bar marina, AZ
---
---
Major Wood Flooring Brands:
Mannington Hardwood Flooring

---

Flooring Center - Flooring America
Flooring Center - Flooring America
3170 East Sunset Road
Las Vegas
,
NV
89120
702-456-7575

44 miles from temple bar marina, AZ
---
---
Major Wood Flooring Brands:
Anderson® Hardwood Floors, Mannington Hardwood Flooring, Bruce Hardwood Flooring, Kährs Hardwood Flooring, Hartco® Wood Flooring, Harris Wood® Floors, Robbins Hardwood Flooring
Wood Flooring Products:
Borders and Accents, Engineered Plank Flooring, Engineered Wood Flooring, Prefinished Solid Plank, Wood Flooring

---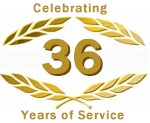 Carpets Galore
Carpets Galore
1601 South Main Street
Las Vegas
,
NV
89104
702-385-5252

46 miles from temple bar marina, AZ
---
---
Major Wood Flooring Brands:
Shaw Hardwoods Flooring, Mannington Hardwood Flooring, Anderson® Hardwood Floors, Harris Wood® Floors
Wood Flooring Products:
Borders and Accents, Engineered Plank Flooring, Engineered Wood Flooring, Prefinished Solid Plank, Solid Plank Flooring, Wood Flooring
---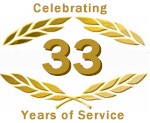 Albrights Carpets
Albrights Carpets
4225 South Eastern Avenue
Las Vegas
,
NV
89119
702-796-0833

47 miles from temple bar marina, AZ
---
---
Major Wood Flooring Brands:
Harris Wood® Floors, Bruce Hardwood Flooring

---
Adams Bros Int Of Nv
Adams Bros Int Of Nv
5075 W Diablo Dr #200
Las Vegas
,
NV
89118
702-889-5800

48 miles from temple bar marina, AZ
---
---
Wood Flooring Products:
Engineered Plank Flooring, Prefinished Solid Plank, Wood Flooring
---
Adams Brothers Interiors
Adams Brothers Interiors
5625 South Arville Street
Las Vegas
,
NV
89118
702-362-4122

48 miles from temple bar marina, AZ
---
---
Major Wood Flooring Brands:
Shaw Hardwoods Flooring, Harris Wood® Floors, Mannington Hardwood Flooring, Anderson® Hardwood Floors
Wood Flooring Products:
Borders and Accents, Engineered Plank Flooring, Engineered Wood Flooring, Prefinished Solid Plank, Solid Plank Flooring, Wood Flooring

---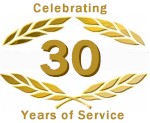 Nevada Contract Carpet Inc
Nevada Contract Carpet Inc
6840 West Patrick Lane
Las Vegas
,
NV
89118
702-362-3033

48 miles from temple bar marina, AZ
---
---
Major Wood Flooring Brands:
Shaw Hardwoods Flooring, Mannington Hardwood Flooring, Bruce Hardwood Flooring, Harris Wood® Floors, Mullican Hardwood Flooring, Armstrong Hardwood Flooring, Teragren Bamboo Flooring
Wood Flooring Products:
Engineered Plank Flooring, Engineered Wood Flooring, Solid Plank Flooring, Wood Flooring
---
Floor Designs Of Nevada
Floor Designs Of Nevada
4565 West Post Road
Las Vegas
,
NV
89118
702-853-9333

48 miles from temple bar marina, AZ
---
---
Wood Flooring Products:
Engineered Plank Flooring, Prefinished Solid Plank, Wood Flooring
---
Cloud Carpets
Cloud Carpets
6555 South Valley View
Las Vegas
,
NV
89118
702-798-0798

48 miles from temple bar marina, AZ
---
---
Wood Flooring Products:
Engineered Plank Flooring, Prefinished Solid Plank, Wood Flooring
---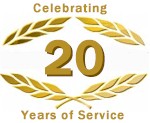 Eclipse Flooring Inc
Eclipse Flooring Inc
570 West Cheyenne Avenue
North Las Vegas
,
NV
89030
702-658-4299

48 miles from temple bar marina, AZ
---
---
Major Wood Flooring Brands:
Shaw Hardwoods Flooring, Bruce Hardwood Flooring, Anderson® Hardwood Floors, Harris Wood® Floors, Mannington Hardwood Flooring
Wood Flooring Products:
Borders and Accents, Engineered Plank Flooring, Engineered Wood Flooring, Prefinished Solid Plank, Solid Plank Flooring, Wood Flooring

---