Tile Flooring Dealers:
Cropwell, Pell City, Riverside, Vincent
See all of the flooring stores near Cropwell AL that will assist you in selecting the perfect tile flooring! Most store are full service dealers that carry all types of flooring. You can also determine if each store in offers tile flooring installation, repair and cleaning! Our selection of ceramic tile flooring offers the perfect combination of beauty, maintenance and durability. With hundreds of unique colors and patterns, you are sure to find the perfect look to coordinate with your decor.
Webb Flooring
Webb Flooring
204 Industrial Park Drive
Pell City
,
AL
35125
800-586-1569

4 miles from cropwell, AL
---
---
Major Ceramic/Porcelain Brands:
Shaw Tile Flooring, American Olean® Tile, Marazzi Tile USA, Emser Tile , Questech Tile
Tile Flooring Products:
Bathroom Tile, Ceramic Tile, Countertop Tile, Decorative Tile, Kitchen Tile, Mosaic Tile (glass), Mosaic Tile (glazed), Porcelain Tile, Spa and Pool Tile, Tile Trims, Wall Tile (glazed), Wall Tile (unglazed)

---
FLOORING DESIGN GALLERY
FLOORING DESIGN GALLERY
7545 Parkway Drive
Leeds
,
AL
35094
205-699-7844

15 miles from cropwell, AL
---
---
Major Ceramic/Porcelain Brands:
Shaw Tile Flooring, Mannington Porcelain Tile
Tile Flooring Products:
Bathroom Tile, Decorative Tile, Kitchen Tile, Porcelain Tile
---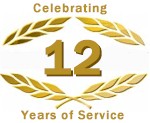 R & K Carpets
R & K Carpets
7545 Parkway Drive
Leeds
,
AL
35094
205-699-7844

15 miles from cropwell, AL
---
---
Major Ceramic/Porcelain Brands:
Mannington Porcelain Tile
Tile Flooring Products:
Porcelain Tile
---
Marvin's Building Materials Inc
Marvin's Building Materials Inc
7480 Parkway Drive
Leeds
,
AL
35094
205-702-7305

15 miles from cropwell, AL
---
---
Tile Flooring Products:
Bathroom Tile, Ceramic Tile, Kitchen Tile, Mosaic Tile (glass), Porcelain Tile
---
Dalton GA Carpet Mill Outlet
Dalton GA Carpet Mill Outlet
5959 Service Road
Birmingham
,
AL
35235
205-655-7899

21 miles from cropwell, AL
---
---
Major Ceramic/Porcelain Brands:
Mohawk Ceramic Tile, Mannington Porcelain Tile, Florida Tile
Tile Flooring Products:
Bathroom Tile, Ceramic Tile, Kitchen Tile, Porcelain Tile
---

Don's Carpet One - Trussville
Don's Carpet One - Trussville
1465 Gadsden Highway
Birmingham
,
AL
35235
205-655-8777

21 miles from cropwell, AL
---
---
Major Ceramic/Porcelain Brands:
Shaw Tile Flooring, Florida Tile
Tile Flooring Products:
Bathroom Tile, Ceramic Tile, Decorative Tile, Kitchen Tile, Mosaic Tile (glass), Porcelain Tile, Spa and Pool Tile

---
Performance Carpet & Tile Inc
Performance Carpet & Tile Inc
218 North Norton Avenue
Sylacauga
,
AL
35150
256-245-2540

22 miles from cropwell, AL
---
---
Major Ceramic/Porcelain Brands:
Shaw Tile Flooring
Tile Flooring Products:
Bathroom Tile, Decorative Tile, Kitchen Tile
---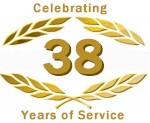 Thrash's Floors & More
Thrash's Floors & More
18 North Norton Avenue
Sylacauga
,
AL
35150
256-249-8658

22 miles from cropwell, AL
---
---
Major Ceramic/Porcelain Brands:
Florida Tile, Mohawk Ceramic Tile
Tile Flooring Products:
Bathroom Tile, Ceramic Tile, Kitchen Tile, Mosaic Tile (glass), Porcelain Tile

---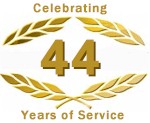 FloorSource Supercenter
FloorSource Supercenter
8949 Parkway East
Birmingham
,
AL
35206
205-423-6001

24 miles from cropwell, AL
---
---
Major Ceramic/Porcelain Brands:
Marazzi Tile USA
---
Classic Flooring Inc
Classic Flooring Inc
6512 Oporto Madrid Boulevard
Birmingham
,
AL
35206
205-328-6620

24 miles from cropwell, AL
---
---
Major Ceramic/Porcelain Brands:
Mohawk Ceramic Tile

---
Davis Design
Davis Design
5560 Cahaba Valley Road
Birmingham
,
AL
35242
205-991-2929

25 miles from cropwell, AL
---
---
Major Ceramic/Porcelain Brands:
Mohawk Ceramic Tile

---
---
Narrow Your Focus for a Particular Brand of Ceramic/Porcelain
---
Narrow Your Focus for a Particular Product Type of Ceramic/Porcelain